About Us
Houston Nanny is the temporary services branch of Morningside Nannies, Houston's best nanny placement agency. Houston Nanny is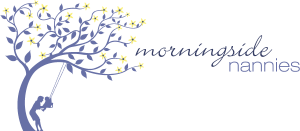 dedicated to helping Houston area parents find quality temporary, short-term and back-up in-home childcare.
Since 1992, Morningside Nannies has been helping Houston area nannies find qualified nannies and babysitters. As an award-winning full-service in-home childcare referral agency, Morningside Nannies strives to help Houston area parents meet their childcare needs.
Morningside Nannies is the 2008 Association of Professional Nanny Agencies award recipient. Our agency holds membership on both the Association of Professional Nanny Agencies (APNA) and the International Nanny Association (INA).
Ken Myers is the president of Morningside Nannies and is passionate about helping Houston families find the right childcare solution for their families. With an educational and practical background in business leadership, Ken is constantly working on developing new ways for parents to easily access high quality, in-home childcare providers.
Michelle LaRowe is the executive director of Morningside Nannies and has spent more than half of her life in the nanny industry. As an award-winning nanny, published parenting author and past executive director of the International Nanny Association, Michelle uses her knowledge and industry knowhow to inspire caregivers to be the best they can be.
Amanda Richings is the nanny coordinator at Morningside Nannies. She is pursuing her bachelor's degree in applied technology and performance improvement from the University of North Texas. Amanda has also had experience as a nanny, which makes her the perfect person for the nanny coordinator role
Rachel Lawrence is the placement specialist at Morningside Nannies and has over a decade of experience in the in-home childcare industry. She has worked as a nanny, has operated her own small town nanny placement agency, and as a working mom, she is also a nanny employer.