50 Ways You Can Connect with Your Employers as a Nanny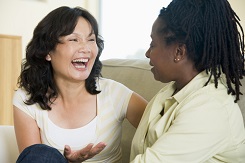 One of the most critical parts of your job as a nanny is finding a way to connect with your employer. That connection lays the foundation of your relationship and is what the trust you need to have in one another is built upon. Creating that connection starts as early as your cover letter, and continues to build as you interview and ultimately land the job and begin to work together. These 50 posts will help you cultivate a connection that allows you to enjoy continued success throughout your position.
Cover Letter
As with any job, the first contact you have with a potential employer is through your cover letter. A nanny's cover letter, however, is much more personal than the standard business cover letter. Use these 10 articles to craft the perfect nanny cover letter; doing so will help land you your next interview.
Interview Well
Interviewing well is essential to landing your next nanny position. During your interview, look for commonalities between you and your potential employer and focus on being yourself instead of conforming to the person you think the family wants. Before you go into your next interview, review these 10 articles to help refine your interviewing skills.
One-on-One Time with the Employer
Most nannies agree that open communication is key to a good nanny/employer relationship. To facilitate this relationship, it's important to make sure you discuss how things are going with your employer and to avoid just showing up and leaving each day. Peruse these 10 posts for different tips on how you can foster a good relationship with your employer.
Be Helpful
Going above and beyond in your role shows your employer that you value your job. Putting forth this extra effort can positively impact your employment situation. For ways you can help out, read through these 10 posts.
Give Thoughtful Gifts
Sometimes it's nice to show your employer you value them as a boss by giving them a small token of appreciation. For thoughtful gift ideas, check out these 10 articles.
← Healthy Snacks in a Flash: Convenient Treats Under 100 Calories | Shared Space: How to Make a Shared Bedroom Arrangement Work for your Children →