100 Places to Take the Kids in Texas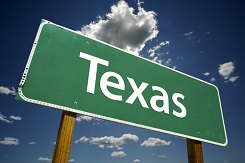 Planning a trip to the great state of Texas? Make sure you plan to stay a while, because everything is bigger in Texas – including the list of family attractions! Check out this list of 100 sites to see in Texas, broken down by 10 cities throughout the state. Whether you are heading to North, South, East or West Texas, this list should have you covered. From museums and gardens to indoor skydiving and zip lining, you can enjoy a variety of attractions on your next trip to the Lone Star State; take a look at these sites and get ready to plan your next vacation.
Dallas
There's plenty to do and see when you visit Dallas, from cultural experiences like the Perot Museum to the food and events of the State Fair at Fair Park. For experiences that satisfy kids and adults alike, try shopping and playing at the Galleria Mall or grabbing a cupcake at Sprinkles. Check out these 10 blogs for more sights to see when you visit Dallas, Texas.
Austin
Austin is both the state capital of Texas and home to the University of Texas. The locals live by the mantra 'Keep Austin Weird,' so you will notice a lot of unique art pieces around town. To experience one of Austin's favorite events, head to the Congress Street Bridge at dusk, where you can watch the bats fly out each evening in their hunt for dinner. You can stay cool by checking out some of the many caverns in the Austin area or by taking a ride on a duck, which is a vehicle that used to be used by the military and is meant to go on both land and water. Take a look at these 10 places that you can visit in Austin.
San Antonio
Toward the middle of the state you will come to San Antonio, a city with a variety of attractions. You'll have no problem finding things to do here, and can easily spend a week or longer visiting this historical city. San Antonio is known for the River Walk, which is continually growing. If you don't want to walk, catch a ride on one of the many boats that ride up and down the River Walk all day. Tickets for the boat ride are inexpensive and the perfect way to see the River Walk from the river side. You can also head to Sea World to meet the famous whale Shamu and all of his friends. Check out these 10 attractions and see where else you may want to visit.
Houston
If you are heading south, be sure to take in all of the sights that Houston has to offer. Houston is a sprawling city, so allow enough time to reach your destination – it will most likely take you longer to get where you are going than you might think. Be sure to visit NASA Space Center, where you can look at the perfectly preserved historic mission control. You can even sit in the very seats that foreign dignitaries sat in during the moon landing. Plan to spend the day, because there is a lot to see and do. Check out these 10 attractions on your next visit to the city.
Ft. Worth
When you think of Texas, your thoughts may turn to cattle, cowboys and rodeos. If you'd like to experience those things, you may want to visit Ft. Worth. The Ft. Worth stock yards host a rodeo every weekend and move cattle twice a day. After you visit the stock yards, head over to the Ft. Worth Zoo, which boasts a national ranking among zoos. And if you just want to check out somewhere really cool, go to the Bureau of Engraving and Printing, one of only two places in the country that prints money. For more attractions in Ft. Worth, read through these 10 blog entries.
Galveston
Looking for a beach holiday? Texas has that too! Galveston Island is located on the Gulf of Mexico and is home to many beaches. Take a horseback ride on the beach or teach the kids how to fish. Walk around the area and check out the historic buildings and tree sculptures. Want to take a break from the salt water? Head to the Schlitterbahn Indoor Water Park and stay out of the sun for a while. For more places to visit when you come to Galveston, read these 10 blogs.
Corpus Christi
Another popular beach vacation spot, Corpus Christi and Padre Island offer a completely different feel from Galveston. You'll find many different water sports, like surfing, wind sailing, kite surfing, kayaking, sail boating and more, when you visit Corpus. Enjoy calm waters in the bay on one side of the city or surf on the other side. Don't feel like you have to spend your whole trip at the beach, though; there are many other things to do and see in Corpus Christi, and you can find some of them in this list of 10 attractions.
Lubbock
This west Texas city has a population of almost 300,000 people. Lubbock is known for cotton growing and is home to both Texas Tech University and Lubbock Christian University. You'll also find a lot of farmland in this northwestern part of the state. With several universities calling Lubbock home, there are plenty of things to see and do in town. Take a look at this list of 10 attractions.
San Angelo
This central Texas town is full of small town appeal. The city is on the edge of the Chihuahuan Desert, but there are also three lakes in the area. One of the lakes is the Nasworthy, where the drag boat races take place. San Angelo is also home to a non-profit ballet company that gives performances throughout the year. Take a look at these 10 attractions that can be enjoyed in San Angelo.
Arlington
Home to the newly built Cowboy stadium, Arlington has many sites to see. The Ranger Ballpark is in Arlington as well, so if you visit during baseball season you can see the Rangers play and take a tour of the Cowboy stadium. If amusement parks are a family favorite, there are several to visit in Arlington. These 10 entertainment destinations should keep you busy during your visit.
← What to Do if You Think Your Child Has ADHD | 100 Life Lessons to Teach Kids →