The Official Blog for Houston Nannies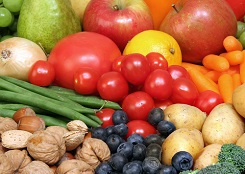 When in a rush, it's tempting and convenient to grab a sweet snack, sugar-filled packaged product or even a piece of candy in an attempt to tide you over until the next meal. However, these empty calories not only pack on the pounds, but also spike your blood sugar and rob you of much-needed energy to care for your little ones.
The best things you can eat may be just as convenient as those sweet and salty snacks, however, just without all the extra processing and preservatives.
Building Blocks to a Healthy Heart
According to Dr. Kriston Kent, a preventative medicine physician in Naples, Florida and owner of The Kent Center for Life, heart healthy foods play a key role in a well-balanced diet. "The goal, to have a healthy heart, starts with the best building blocks," she says. "These building blocks do in fact come from foods that provide the best nutrients to build and sustain a healthy heart."
According to Kent, the following heart-healthy foods can be incorporated into your diet – as snacks or meals:
Beans: All kinds and colors provide a large array of crucial vitamins, minerals and soluble fiber.
Nuts: All kinds of nuts are heart healthy, with different nuts providing specific complementary benefits.
Vegetables: A colorful array of vegetables provides incredibly powerful phytonutrients that constantly protect the heart. Vegetables that are particularly beneficial include leafy greens vegetables like spinach and Kale, bright orange vegetables like carrots and Sweet potatoes, and acorn squash, broccoli, asparagus, and red bell peppers.
Fruits: A wide variety of fruits also packs powerful phytonutrients for heart health. Great examples include: tomatoes, blueberries, cantaloupe, papaya, concord grapes and even red wine.
Salmon and flaxseed: Both provide important omega-3 fatty acids that are both anti-inflammatory and heart healthy. Flaxseed also provides fiber and phytonutrients.
Oatmeal: Provides critical vitamins, minerals and omega-3 fatty acids as well as soluble fiber.
Tea: Packed with more heart healthy phytonutrients, especially the green variety.
Dark chocolate: Powerful nutrients reside in dark chocolate. But beware, it should not be alkalinized and should contain at least 70% cocoa.
It is equally important to avoid other "building blocks" to maintain a strong and healthy heart, says Kent. "Most notably, avoid processed foods and foods with animal fat," she says. "The foods promote inflammation and atherosclerosis, which destroys the heart from the inside out."
Controlling Your Appetite
Appetite control is often one of the biggest challenges when choosing the best things to eat. "Many people struggle with sticking to a healthy diet because they lack the accountability and support system that can help them avoid making unhealthy choices," says Ray Wu, a physician and founder of Weilos, a weight loss app based in Los Angeles. "While weight loss and obesity are all over in the mainstream media, they are topics with social stigma that are difficult to talk about with family and friends."
Incorporating the help of a weight loss app can offer you the discretion and support you need to choose healthier food options. "With Weilos, our mission is to create a safe environment for like-minded people to support, motivate and inspire each other to reach their weight loss goals," says Wu. "We've found that regularly posting healthy updates and especially progress photos are extremely effective to motivate yourself with active users losing one to two pounds per week."
Knowing the foods that don't do anything for appetite control can also help sway you from picking up that sweet or salty snack. "Foods known as simple carbohydrates are the worst for appetite control because they are relatively high in calories, but do not keep you full for long," says Wu. "These include foods such as sugary drinks, candy and other junk food, white bread, pasta, and white rice. All of these foods are broken down quickly by your body, which in turn raises blood sugar quickly."
In addition to expanding your waistline, an over consumption of simple carbohydrates can also lead to diabetes and other cardiovascular problems, says Wu. "Heart healthy foods contain high levels of vitamins and other compounds that studies have shown can prevent heart disease," he says. "These include antioxidants such as vitamins A, C and K, as well as omega 3 fatty acids that can increase good cholesterol. Across the board, heart healthy foods are high in fiber, which keeps you full longer to avoid sugary and fatty foods."
Posted in
Uncategorized
|
Leave a comment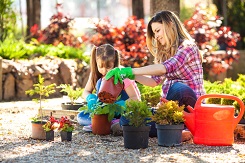 It's important for both kids and adults alike to spend ample time outside each day. One way to get some fresh air and exercise is to grow a garden with the kids. We've compiled 100 tips that will help you not only garden with your kids, but learn right along with them.
Fun Things to Plant
The trick to making gardening fun for kids is to find plants that are fun to grow and that grow quickly. These 10 plants are fast growers, so the kids won't have to wait long to reap the fruit of their labors.
Planning the Garden
Before you begin planting your garden you'll want to start planning it. Take the ideas found on these 10 blogs to kick off the planning process, then get to growing!
Steps to Get Started Inside
If you begin early enough, you may have time to start some seeds indoors and then move them outside as the weather warms and they begin to grow. Follow the suggestions in these 10 tips to start some seeds inside.
 Learn about Compost
Whether you are a new or experienced gardener, you need to understand the importance of compost in your garden. Master gardeners call compost 'gardener's gold' because of how helpful it is in gardening. Learn all about composting and how to do it by reading these 10 posts.
Planting Tips
You've bought your plants, you've prepared your garden or container and you are ready to plant. But before you start planting, you need to know the requirements for planting different plants. Check out these 10 blogs for different planting tips.
Tending a Garden
Planting is the first step to creating a garden, but the work doesn't stop there. You will need to actively tend to your garden to keep it alive and thriving. Use these 10 tips to tend your garden with the kids.
Container Gardening
If you don't have a big backyard with room for a garden, try your hand at container gardening instead. These 10 articles will explain how to choose the right items to put into a container, how to choose the right container for your plants and much more.
Companion Gardening
Companion gardening allows you to control bugs without the use of chemicals, can help plants thrive and can keep wildlife out of your garden. Read these 10 posts to learn more about which plants grow well together and which plants don't.
Good and Bad Bugs
Instead of using pesticides to keep harmful bugs out of your garden, consider planting things that attract the beneficial bugs. Peruse these 10 sites to find out which bugs are good and which ones are bad when it comes to gardening.
Tips for a Successful Gardening Experience
It can be challenging to garden with kids, there's no doubt about it. However, the benefits that the kids gain far outweigh the negatives. Read through these 10 tips for helpful suggestions to make the gardening experience a successful one.
Posted in
Uncategorized
|
Leave a comment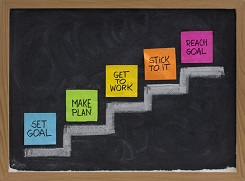 In every career, having goals is an important part of growing and thriving. As a nanny, whether you're a career nanny or are only nannying part-time, setting goals is of the utmost importance. From small goals to big goals, short term ones to long term, we've compiled a list of websites that will help you achieve all of the goals you set, and maybe even some you didn't!
Why Should You Set Goals?
Setting goals is the first step to turning your dreams into reality. It's becomes harder to move forward as a nanny without goals because you haven't defined what it is you want to accomplish throughout your career. For more reasons why you should set goals, turn to these 10 sites.
Setting Long-Term Goals
Long-term goals are the things you want to achieve a year, five years or even 10 years down the road. When brainstorming your long-term goals, focus on your big dreams and determine which ones you want to pursue. While it's okay to have multiple long-term goals, you always want to make sure you don't have so many that the prospect of achieving them becomes overwhelming. For tips on setting long-term goals, check out these 10 posts.
Breaking Down Your Broad Goals
Once you've set your long-term goals, it's essential that you then break them down into smaller goals. These short-term goals make achieving your long-term goals much more feasible. They also allow you to celebrate mini-successes as you work towards your long-term goals and keep you motivated. Read more about breaking down long-term goals in these 10 articles.
Learn How to Set Incremental Goals
Incremental goals can be the same as short-term goals, or they can be different. These types of goals define the next step you need to take to reach your long-term goal. If you can step closer and closer to your short-term goals, you are able to celebrate success sooner. These 10 sites explain more about incremental goals.
Make a Plan
Every day you should do something that takes you a step closer to your long-term goal. Make a plan to reach your goals and then define what you can be doing daily or weekly to achieve them. The following 10 articles will help you make a plan to achieve your goals.
Stay Motivated
Over time, it can be hard to keep plugging away at a goal, so it's important to find a way to be excited about your goal every day. You can do this by creating a vision board that you can look at each morning. Know why you want to achieve your goal and keep that in mind as you go about your daily life. Share your goals with other people and let them help you stay motivated. These 10 posts will help you figure out what will keep you motivated as you work towards your goals.
Track Your Progress
You will encounter periods of time where you feel like you aren't making any headway towards reaching your goals, despite the effort you're putting in to do so. Keeping track of your progress will help you avoid feeling like you haven't achieved anything. These 10 sites list ways you can track your accomplishments so that you stay motivated.
Get Help
You don't have to work at achieving your goals alone. In fact, having a support system in place can make all the difference when it comes to achieving them. Read these 10 blogs for tips on getting help with your goals.
Know that Setbacks are Normal
You should always plan for setbacks when setting goals. Doing so will help you be prepared should something happen. After all, it is highly unlikely that your entire goal journey will be without setback. Read these 10 posts to help prepare for any setbacks you may face.
Reward Your Accomplishments
Rewarding your accomplishments, both big and small, is an important part of staying motivated. Determine your rewards ahead of time, that way you have something to look forward to when times get tough. These 10 posts will help you determine how to reward your accomplishments. Dangle a carrot for yourself and you may just reach your goals!
Posted in
Uncategorized
|
Leave a comment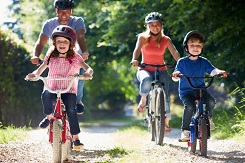 When your schedule is packed with homework, music lessons, housework and work responsibilities, it's not unusual for exercise to be the first thing that falls to the wayside. After all, who has time to work out or go to the gym when caring for children and maintaining a household?
Making fitness a priority for the family, though, can brighten your mood and give you the motivation to live a healthier lifestyle, while simultaneously boosting your energy so you can keep up with the little ones you love the most.
A Simple Start
Contrary to popular belief, you do not have to spend hours in the gym to stay fit. In fact, it is possible to lose weight and keep your muscles strong with something as simple as proper breathing techniques. "Because most of us breathe high in the chest – both a habitual and stress response – this causes hormones such as cortisol, which break down our muscles and use sugar as a fuel," says Marc Lebert with the DailyHiit.com.
"Proper breathing, deep in the belly, creates a hormonal environment that burns fat as a fuel and keeps muscle, which keeps your metabolism," says Lebert. "Besides, it just feels better."
Strength training is also a healthy way to get your family fit. "Strength training takes only minutes, and you can get an amazing leg workout in less than four minutes," says Lebert. Try jump squats for one minute straight and see how quickly the results will show within your physique. "Done right, you will be breathing hard and the legs will be on fire," he says.
Working the legs is also a much more effective strength training exercise than crunches to get your abs in shape, says Lebert. "If you want great abs, work the legs. Because most people, when they say they want to see their abs, what they really need to do is lower their body fat levels, which comes from hard leg training – not crunches," he says. "Crunches and other ab exercises will strengthen the abdominal muscles, but will do little to burn the fat over the top of them. It's far better to work the legs hard."
Incorporate the Family
Exercise and fitness do not have to be reserved for adults. Get the entire family involved by creating exercises and active games that include the kiddos. Jennifer McCamish, owner of Dancers Shape, a Pilates-based barre fitness studio in Austin, Texas, recommends choosing power packed moves, such as planks, brides and lunges to get moving with your children.
"Create a fun and silly game you two play for 20 minutes together," suggests McCamish. "For example, play mom is a big crazy monster by using your lunges to chase your little one around the house," she says. "The princess has to escape by crawling under the bridge x amount of times – otherwise known as mom's plank or Pilates bridge she is holding while the little one crawls through."
Making exercise a game will help your children see the fun in getting fit. "Your toddler will love it because at that age, they can't get enough of repetition and make believe," says McCamish. "Plus, you will get a great workout in and get the added bonus of spending quality time bonding with your child."
Turning household chores into fitness fun gets the entire family involved, too. "Kids love to be timed, so try setting a timer to see how quickly, yet efficiently, chores can get done," says Jessica Matthews, exercise physiologist with the American Council on Exercise. "It's a fun way for you and your kids to race against the clock as you take care of the housework while breaking a sweat in the process."
Add exercise to the daily routines as a way to stay fit, recommends Matthews. "From doing lunges while vacuuming and mopping to performing squats and calf raises while dusting, there are lots of ways to burn extra calories while cleaning up the house," she says. "You can also throw on some upbeat music for you and the kids to groove to while tidying up."
Posted in
Uncategorized
|
Leave a comment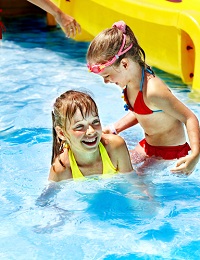 Summer may be highly anticipated by kids, but it's not unusual to hear cries of boredom within a few weeks of being home. To avoid bored kids with nothing to do, check out these 100 summer activities. They'll keep your kids busy and entertained all summer long!
Free Activities to Take the Kids To
Take advantage of long summer days by packing them with plenty of fun, free activities. The 10 ideas below are just some of the many things you can do for free with the kids this summer.
Water Fun
To beat the heat this summer, you'll need lots of fun water activities planned. Look through these 10 articles for some fun ideas that will keep the kids cool and entertained.
Science Experiments
Who doesn't like a fascinating science experiment? Check out these 10 posts for some fun science projects the kids can do this summer; they'll be having so much fun they won't even realize they're learning something too!
Service Projects
Teaching your kids to give back is an important lesson. Make serving others fun for the kids by using one of the 10 ideas on these posts.
Paper Crafting
It's always a good idea to have some craft ideas handy for rainy days or days when you just want to spend some time indoors to beat the heat. Try out these 10 paper projects on days you're indoors.
Recycled Art Projects
When it comes to getting creative, there's no need to spend a bunch of money. Instead, find ways to recycle items into new creations. These 10 art projects take yesterday's trash and turn it into today's treasure.
Summer Camps
From soccer to photography, there's a camp out there to fit every interest. Check out these 10 different camp ideas for the kids this summer.
Cooking with Kids
Learning to cook is a life skill that all kids need, and these 10 posts include simple, tasty recipes and directions that will help kids learn to cook for themselves and their family.
Get Active
You'll have no problem keeping the kids active with these 10 ideas!
Music Fun
This summer, crank up the tunes! Music can make just about anything more entertaining and helps kids in language development, spatial-temporal skills and can even improve a child's IQ, according to PBS. Take a look at these 10 ways to incorporate music into your child's summer.
Posted in
Uncategorized
|
Leave a comment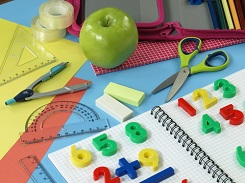 Math is a difficult subject to tackle for many children; however, it's a necessary one to learn. Because it's a subject where new concepts continually build on old ones, it's essential to find a way to help students who are struggling grasp each idea before moving onto the next. If you have a student who is having a hard time grasping different math concepts, these 50 articles and their various methods may be able to help – and your child may end up having some fun, too!
Songs
In the same way that the alphabet song has helped countless kids learn their letters, there are a plethora of math songs that can help kids learn their numbers and different math concepts. These 10 blogs have math songs your kids will love singing.
Outdoor Activities
Kinesthetic learners need to move around as they learn to learn effectively. Unsure of how to incorporate movement into math? These 10 articles show you how to get your kids actively involved in solving math problems.
Games
Playing games turns study time into fun time for kids. To spice up problem solving, use the ideas in these 10 entries; they're full of games your kids and their friends can play together.
Printables
Sometimes the best way to learn is by completing printable worksheets. Get your kids solving problems by printing out the sheets found on these 10 sites.
Online Games
If you're still struggling for ways to engage your kids in math, you may want to try out some of these online math games. Take a look at these 10 sites for different math games for your kids to play.
Posted in
Uncategorized
|
Leave a comment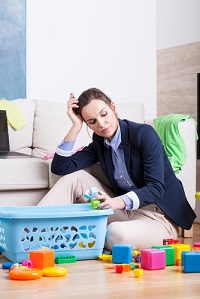 Toy overload is a common occurrence in a household full of little ones. From Legos and tiny figurines to large stuffed animals and games, it can be a challenge to keep a home tidy when there are toys overflowing into every room.
Although it may be a good idea to de-clutter a bit and sort out the toys your children no longer play with, you can also invest in some storage solutions for the must-have items.
A Home for Stuffed Animals
Even though your children may claim to "need" every single Build-a-Bear and stuffed toy that clutters the floor and bed of their bedrooms, it's unlikely all of those stuffed animals actually need to be left out. Instead, get creative by storing stuffed toys close by but out of sight. Janet Bernstein, owner of Organizers, LLC in Philadelphia, suggests a stuffed animal bean bag chair.
"Purchase a large zippable bean bag without the beans and store a huge number of stuffed animals inside," she says. "This option gives easy accessibility for kids who still frequently like to play with their collection."
If your children prefer to keep their stuffed animals in sight but not necessarily within reach, a hanging toy organizer, such as a small hammock that hangs in the top corner of their room, may be an option. "This option is perfect for kids who still want to keep their toys visible but don't necessarily play with them constantly," says Bernstein.
A canvas shoe holder that hangs on the back of a bedroom or closet door also allows you to utilize all available space and keeps those tiny stuffed toys off the floor. "This option gets them off the floor and each animal gets their own pouch," says Bernstein.
Stuffed animals can also be used as functional décor in your child's bedroom. Bernstein recommends using your child's favorite stuffed toys as book ends. "Purchase small weights and discretely (when your child isn't looking) open up several of the toys, insert the weights into their limbs and sew the animals back up," she says. "The toy becomes both versatile and aesthetic."
Family Space Storage Options
In an ideal world, your child would keep all of her toys in her room or a designated playroom, but as the nanny or parent, you know all too well that this is not realistic. Children drag toys from one room to the next – from a comfort blanket to their favorite doll. In family spaces, multiuse storage pieces are handy for camouflaging toys, says Krista Fabregas, founder of SmartLiving Companies.
"Accent pieces are generally a good choice because they can be situated in corners and other out of the way areas of a family room," she says. "Plus, they can be moved around by kids and as needs change."
Fabregas recommends these great pieces to use as family space storage for toys:
Cube size storage ottomans
Decorative stacking boxes, baskets and hat boxes to store mid-sized toys and smaller toys such as dolls or action figures
Medium to small decorative trunks, single or 1-2 stacked
When using accent pieces as storage, Fabregas warns that removable lids are a safer choice than attached lids. "If parents are using a trunk or storage ottoman with a large heavy lid, they can install a dampener to prevent pinched fingers from the lid slamming," she says.
Outdoor Toy Storage
From plastic toy rakes to mountain bikes, your child's prized possessions are not always toys that are kept inside. As the seasons change, it's likely that toys will begin to spill into your garage and lawn.
To keep the garage and yard tidy, consider crafting toy storage solutions that will encourage your child to clean up as well. As an interior designer and father of three, Kenneth Walter has found that inexpensive, adjustable metal shelves can be an invaluable storage solution in a garage or outdoor area. "They work for almost anything. Certain toys are best put on the shelf itself, such as larger toys, board games, books or art supplies," he says. "Other things, such as small parts and Barbie pieces, can be put in clear containers with or without covers and stacked on the shelf."
Instead of parking those bulky bikes in the driveway or letting them take up space on the floor of the garage, Walter recommends hanging mechanisms that can be placed high or low. "Obviously little ones need their bikes hung low or left on the garage floor until they are big and strong enough to do it themselves," he says. "It's always best to store 'like' things together, such as bike things (air pumps, tools); sports things (balls, bats, spikes, riding gear); and swimming stuff (goggles, fins and boards)."
Posted in
Uncategorized
|
Leave a comment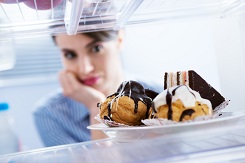 Although food is a necessity, it can also become a necessary evil when your cravings get the best of you. We've all succumbed to those late night moments when we are craving something sweet or salty and indulge in not just one or two, but an entire box of cookies. Ever wonder why you are still hungry afterwards, despite having consumed several servings of a food?
According to Rea Frey, nutrition specialist and author of Power Vegan: Plant-Fueled Nutrition for Maximum Health and Fitness, we continue to receive hunger cues after binging on these types of food because our bodies need foods that contain actual nutrition, not just empty calories. "Our bodies are smart and will keep signaling that they need food until you ingest some nutritional density – not just processed foods," she says.
It can be difficult to know when to put down the fork, leave a few bites on the plate or keep shoveling down a meal. Many of us end up eating every last bite when we sit down to a delicious meal, even if we are stuffing ourselves beyond what our bodies really need, or what we even want, says Keri Glassman, New York-based nutritionist.
That's why it's important to consume foods that help you feel full and keep those cravings under control. Learning how to decipher between foods that will increase or decrease your cravings is the key to a healthier lifestyle and minimal snacking.
Foods to Avoid
A general rule of thumb is to avoid anything white, says Frey, such as white flour, white rice or white pasta. "If it is white, it is usually processed, lacks nutrients and won't keep you full," she says. White flour also spikes insulin levels, which causes you to crash, leaving you hungrier than before.
Sugar is also a culprit when those cravings are in full force. "Besides the sugar in fruit, which should still be ingested somewhat sparingly, processed sugar, which is refined sugar added to foods for sweetness and flavor, is lurking in most processed foods, such as cereals, muffins, juices, cookies and bread," says Frey. "Sugar doesn't fill you up, so you can down a huge coke and muffin and be hungry thirty minutes later."
If you wonder why you can't just eat one chip, there is a reason. Instead of giving in and tackling the entire bag, ditch the chip to help reduce cravings. "The combination of salt and fat is one few have enough willpower to control, especially if they are hungry," says Bridget Swinney, registered dietitian, author and founder of the Healthy Food Zone. "Chips aren't very filling, so it's easy to eat the whole bag without thinking and still want dinner."
Alternative Food Choices
Although a wonder food that will stop all cravings doesn't necessarily exist, there are some foods that will boost your ability to stop the cravings for sweet and salty foods.
Always choose nutrient dense foods, suggests Glassman. "Nutrient density refers to getting the most bang for your buck," she says. "A handful of jelly beans won't satisfy because they are little more than sugar – there is no nutritional value. In contrast, if you consumed 100 calories from a small apple and a spoonful of natural peanut butter, you would get fiber, healthy fat and protein – not to mention all of the other vitamins and minerals your body can use."
Foods rich in fiber may also help you feel full longer, thus reducing your appetite. Opt for a bowl of oatmeal for breakfast instead of crunching on sugar-coated cereal. Oatmeal is full of fiber, folate and omega-3 fats that offer your body and your appetite optimal health.
Andrea Paul, chief medical officer at BoardVitals.com, recommends cutting calories during the evening hours, when snacking is often at its worst. "The best way to fix this is by eating small amounts of heart-healthy, protein and fiber-rich foods during the day and then to set a time in the evening after which you cannot consume anything other than water, such as 7 or 8 p.m.," says Paul.
Know When to Stop
The reality is that our bodies count on information from lots of different sources to determine when we should take our last bite, says Glassman. Feeling full is a key sign to stop.
"Whether it is six bites or a plate and a half, try to stop eating when you are satisfied and not when you are stuffed," she says. "Chew slowly, pause between bites and truly enjoy your meals. That way, you can quit when you've had just enough and are only taking in what you really need."
Posted in
Uncategorized
|
Leave a comment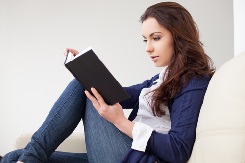 As a busy mom, it's no secret that you may need some inspiration, a pick-me up or even some tips and resources on parenting children of any age from time to time.
The self-help book market offers a variety of these tips coupled with a touch of inspiration to get you motivated, moving and encouraged. Whether you read them on a tablet, your phone or from a hardback print edition, check out these suggestions that are specially designed to help busy moms.
Maxed Out: American Moms on the Brink
For a real-life account of how a woman with a loving husband, supporting boss and three healthy kids was unable to manage the demands of having a career and a family, pick up Katrina Alcorn's book Maxed Out: American Moms on the Brink.
The book details Alcorn's journey through depression, anxiety and insomnia, followed by medication, meditation and therapy. After realizing that many women who are struggling to do it all crash and burn, she launched her very own self-help book to offer readers a vision for a healthier and more productive way to live and work as a busy mom.
May Cause Miracles: A 40-Day Guidebook of Subtle Shifts for Radical Change and Unlimited Happiness
If radical change and unlimited happiness is what you seek, then Gabrielle Bernstein's book May Cause Miracles: A 40-Day Guidebook of Subtle Shifts for Radical Change and Unlimited Happiness can help you achieve that goal.
Offering readers a 40-day transformation plan to gain the confidence and abilities to work miracles, the book offers plans for allowing gratitude and forgiveness into your life while releasing fear and learning to love unconditionally. The end result? A life filled with abundance, acceptance, appreciation and happiness, according to Bernstein.
Lists for Life: The Essential Guide to Getting Organized and Tackling Tough To-dos
When you're running to and from dance lessons, sporting activities and parent-teacher meetings on a daily basis, it's likely you need a little help organizing all of these tasks. Author Rory Tahari's book Lists for Life: The Essential Guide to Getting Organized and Tackling Tough To-dos may be just what you need.
We all cope with the "I'm forgetting something" feeling, so why not be proactive and find out ways to get organized? To prevent readers from becoming overwhelmed by responsibilities and endless to-do lists, Lists for Life breaks down everyday tasks into manageable steps. The book features more than 100 lists for life that will help you successfully manage any aspect of your life, including parenting, financial planning, home improvements, traveling, moving and even funeral planning.
If inspirational reading with a touch of instruction is what you crave in a self-help book, then Be That Mom: Ignite Your Passion, Organize Your Life and Embrace Your Family by Tina O'Connor is an ideal one to pick up. Designed for moms of any age, O'Connor's book focuses on how busy moms can relax and enjoy their time more through communication, discipline strategies and learning how to love yourself more.
Be That Mom offers readers tips for getting organized, feeling more relaxed and happy and most of all, adding fun into your family life to counteract the stress of the day-to-day routine.
The juggling act of motherhood is never easy, whether you are a working mother or a stay-at-home mom. Moms want to give their all to everything they do, but it is not always possible to be a superhero, a mother, and a wife, too. For those juggling motherhood, marriage and perhaps a career, Michelle Perry Higgins' book Stocks, Bonds and Soccer Moms may offer the tips you need to find personal time and reduce stress.
This self-help book allows the reader to look inside to find a sense of balance, contentedness and fulfillment with a seven-step strategy. Learn how to set boundaries, let go of perfectionism and take control of your sleep, finances and parenting.
Posted in
Uncategorized
|
Leave a comment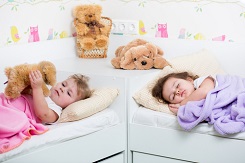 Although it may not be ideal to have children share a bedroom, many times, space demands the need for bunking them together.
It can be tricky when your children crave privacy or bicker back and forth, but with some creative decorating ideas and activities to keep them engaged and invested in the process, a shared space can work well for your little ones.
A Joint Effort
If it's time to move your children into a room together, it's important to keep both children engaged and involved in the decorating decisions, says Barbara Green, interior designer with Sensibly Chic Designs for Life. "Let them choose colors, design styles and patterns," she says. "I prefer to use the technique of 'color-blocking' when decorating a shared room, where each child's wall is a different color. That way, each child gets to incorporate their own selections into the rooms."
Establish boundaries within the room by personalizing each side of the bedroom with lettering, says Green. "Lettering is very popular now, so I would specify each child's name on their section of the room," she says. "I would use the other child's color as an accent color on his or her sibling's side and vice versa."
Your children may also want to choose a theme for the room's décor. From dinosaurs and cowboys to princesses and sports, the key to a successful shared room environment is to make sure the children come to a consensus on how it will be decorated.
Even though decorating may be a joint effort, to ensure privacy you will need to find ways to allow for privacy. The room can even be divided easily with a track installed in the ceiling so curtains can hang down – similar to those used in hospitals and doctor's offices. "The curtains can be drawn closed when the children each want their private time or kept open when they are feeling more social," says Green.
Prompting your children to socialize more with each other in a shared bedroom offers many benefits. "One of the problems in society today is that people are too isolated from each other – we retire to our own bedrooms, with our own TVs or we sit in a room full of people, all fixated on our smart phones, perhaps even with earbuds in," says Green. "If more kids had to share bedrooms, I think it would begin to increase the re-socialization of the human race and would help to improve interpersonal skills and overall personal life satisfaction. It all begins with baby steps, and children cohabitating could be the first step."
Space Solutions
Ensuring each child has enough space to play, complete homework and sleep in a shared room can be a challenge. Loft beds come in handy when space is tight, says Green. "Each child has what is basically a top bunk and then a living area below for a dresser, desk, chair or whatever furniture pieces are most important to each child," she says. "Personalization is key, so you do not want to offer a 'cookie cutter one-size-fits-all' solution for both kids simply because they have to share a room. Try and keep each side of the room personalized to each child as best you can."
Bunk beds also save floor space and can be arranged so children have personal space around them, accenting with children's nightlights to add a personal touch to each space.
If your children's closet is overflowing, opt for trundle or bunk beds with built in storage drawers, suggests Interior Designer Paige Hudgins. "Anything from toys to hand-me-down clothes can fit in these huge drawers," she says.
If space is tight, instead of two desks, Hudgins suggests a long table with two chairs side by side. "Use cubbies above the desk or table for storage and use a file cabinet on wheels under the desk," she says. "Standard closets can be converted into desk spaces, too."
In the end, it is important that each child feels the space allows for privacy and socialization as well as a décor that reflects their individual personalities and interests. When decorating a shared room, Deborah Lemery of Interior Edge Designs recommends considering the needs of each child and using complimentary color schemes and space saving techniques to bring the room together as a whole.
Posted in
Uncategorized
|
Leave a comment
← Older posts