The Official Blog for Houston Nannies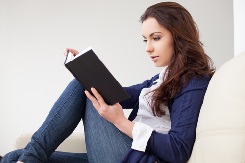 As a busy mom, it's no secret that you may need some inspiration, a pick-me up or even some tips and resources on parenting children of any age from time to time.
The self-help book market offers a variety of these tips coupled with a touch of inspiration to get you motivated, moving and encouraged. Whether you read them on a tablet, your phone or from a hardback print edition, check out these suggestions that are specially designed to help busy moms.
Maxed Out: American Moms on the Brink
For a real-life account of how a woman with a loving husband, supporting boss and three healthy kids was unable to manage the demands of having a career and a family, pick up Katrina Alcorn's book Maxed Out: American Moms on the Brink.
The book details Alcorn's journey through depression, anxiety and insomnia, followed by medication, meditation and therapy. After realizing that many women who are struggling to do it all crash and burn, she launched her very own self-help book to offer readers a vision for a healthier and more productive way to live and work as a busy mom.
May Cause Miracles: A 40-Day Guidebook of Subtle Shifts for Radical Change and Unlimited Happiness
If radical change and unlimited happiness is what you seek, then Gabrielle Bernstein's book May Cause Miracles: A 40-Day Guidebook of Subtle Shifts for Radical Change and Unlimited Happiness can help you achieve that goal.
Offering readers a 40-day transformation plan to gain the confidence and abilities to work miracles, the book offers plans for allowing gratitude and forgiveness into your life while releasing fear and learning to love unconditionally. The end result? A life filled with abundance, acceptance, appreciation and happiness, according to Bernstein.
Lists for Life: The Essential Guide to Getting Organized and Tackling Tough To-dos
When you're running to and from dance lessons, sporting activities and parent-teacher meetings on a daily basis, it's likely you need a little help organizing all of these tasks. Author Rory Tahari's book Lists for Life: The Essential Guide to Getting Organized and Tackling Tough To-dos may be just what you need.
We all cope with the "I'm forgetting something" feeling, so why not be proactive and find out ways to get organized? To prevent readers from becoming overwhelmed by responsibilities and endless to-do lists, Lists for Life breaks down everyday tasks into manageable steps. The book features more than 100 lists for life that will help you successfully manage any aspect of your life, including parenting, financial planning, home improvements, traveling, moving and even funeral planning.
If inspirational reading with a touch of instruction is what you crave in a self-help book, then Be That Mom: Ignite Your Passion, Organize Your Life and Embrace Your Family by Tina O'Connor is an ideal one to pick up. Designed for moms of any age, O'Connor's book focuses on how busy moms can relax and enjoy their time more through communication, discipline strategies and learning how to love yourself more.
Be That Mom offers readers tips for getting organized, feeling more relaxed and happy and most of all, adding fun into your family life to counteract the stress of the day-to-day routine.
The juggling act of motherhood is never easy, whether you are a working mother or a stay-at-home mom. Moms want to give their all to everything they do, but it is not always possible to be a superhero, a mother, and a wife, too. For those juggling motherhood, marriage and perhaps a career, Michelle Perry Higgins' book Stocks, Bonds and Soccer Moms may offer the tips you need to find personal time and reduce stress.
This self-help book allows the reader to look inside to find a sense of balance, contentedness and fulfillment with a seven-step strategy. Learn how to set boundaries, let go of perfectionism and take control of your sleep, finances and parenting.
Posted in
Uncategorized
|
Leave a comment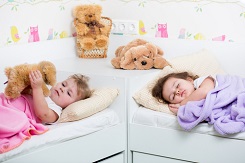 Although it may not be ideal to have children share a bedroom, many times, space demands the need for bunking them together.
It can be tricky when your children crave privacy or bicker back and forth, but with some creative decorating ideas and activities to keep them engaged and invested in the process, a shared space can work well for your little ones.
A Joint Effort
If it's time to move your children into a room together, it's important to keep both children engaged and involved in the decorating decisions, says Barbara Green, interior designer with Sensibly Chic Designs for Life. "Let them choose colors, design styles and patterns," she says. "I prefer to use the technique of 'color-blocking' when decorating a shared room, where each child's wall is a different color. That way, each child gets to incorporate their own selections into the rooms."
Establish boundaries within the room by personalizing each side of the bedroom with lettering, says Green. "Lettering is very popular now, so I would specify each child's name on their section of the room," she says. "I would use the other child's color as an accent color on his or her sibling's side and vice versa."
Your children may also want to choose a theme for the room's décor. From dinosaurs and cowboys to princesses and sports, the key to a successful shared room environment is to make sure the children come to a consensus on how it will be decorated.
Even though decorating may be a joint effort, to ensure privacy you will need to find ways to allow for privacy. The room can even be divided easily with a track installed in the ceiling so curtains can hang down – similar to those used in hospitals and doctor's offices. "The curtains can be drawn closed when the children each want their private time or kept open when they are feeling more social," says Green.
Prompting your children to socialize more with each other in a shared bedroom offers many benefits. "One of the problems in society today is that people are too isolated from each other – we retire to our own bedrooms, with our own TVs or we sit in a room full of people, all fixated on our smart phones, perhaps even with earbuds in," says Green. "If more kids had to share bedrooms, I think it would begin to increase the re-socialization of the human race and would help to improve interpersonal skills and overall personal life satisfaction. It all begins with baby steps, and children cohabitating could be the first step."
Space Solutions
Ensuring each child has enough space to play, complete homework and sleep in a shared room can be a challenge. Loft beds come in handy when space is tight, says Green. "Each child has what is basically a top bunk and then a living area below for a dresser, desk, chair or whatever furniture pieces are most important to each child," she says. "Personalization is key, so you do not want to offer a 'cookie cutter one-size-fits-all' solution for both kids simply because they have to share a room. Try and keep each side of the room personalized to each child as best you can."
Bunk beds also save floor space and can be arranged so children have personal space around them, accenting with children's nightlights to add a personal touch to each space.
If your children's closet is overflowing, opt for trundle or bunk beds with built in storage drawers, suggests Interior Designer Paige Hudgins. "Anything from toys to hand-me-down clothes can fit in these huge drawers," she says.
If space is tight, instead of two desks, Hudgins suggests a long table with two chairs side by side. "Use cubbies above the desk or table for storage and use a file cabinet on wheels under the desk," she says. "Standard closets can be converted into desk spaces, too."
In the end, it is important that each child feels the space allows for privacy and socialization as well as a décor that reflects their individual personalities and interests. When decorating a shared room, Deborah Lemery of Interior Edge Designs recommends considering the needs of each child and using complimentary color schemes and space saving techniques to bring the room together as a whole.
Posted in
Uncategorized
|
Leave a comment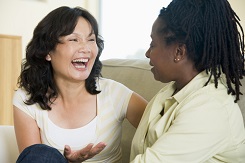 One of the most critical parts of your job as a nanny is finding a way to connect with your employer. That connection lays the foundation of your relationship and is what the trust you need to have in one another is built upon. Creating that connection starts as early as your cover letter, and continues to build as you interview and ultimately land the job and begin to work together. These 50 posts will help you cultivate a connection that allows you to enjoy continued success throughout your position.
Cover Letter
As with any job, the first contact you have with a potential employer is through your cover letter. A nanny's cover letter, however, is much more personal than the standard business cover letter. Use these 10 articles to craft the perfect nanny cover letter; doing so will help land you your next interview.
Interview Well
Interviewing well is essential to landing your next nanny position. During your interview, look for commonalities between you and your potential employer and focus on being yourself instead of conforming to the person you think the family wants. Before you go into your next interview, review these 10 articles to help refine your interviewing skills.
One-on-One Time with the Employer
Most nannies agree that open communication is key to a good nanny/employer relationship. To facilitate this relationship, it's important to make sure you discuss how things are going with your employer and to avoid just showing up and leaving each day. Peruse these 10 posts for different tips on how you can foster a good relationship with your employer.
Be Helpful
Going above and beyond in your role shows your employer that you value your job. Putting forth this extra effort can positively impact your employment situation. For ways you can help out, read through these 10 posts.
Give Thoughtful Gifts
Sometimes it's nice to show your employer you value them as a boss by giving them a small token of appreciation. For thoughtful gift ideas, check out these 10 articles.
Posted in
Uncategorized
|
Leave a comment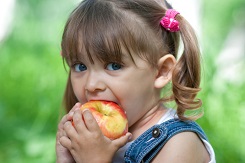 When you need a little pick me up for yourself or the children you care for, resist the urge to reach for something sugary or full of saturated fat. Even though consuming some sugar may satisfy your sweet tooth and give you a small burst of energy, the results can lead to a spike and then drop in your blood sugar and a lethargic afternoon.
Luckily, there are snack alternatives that can satisfy your cravings and keep you alert and energized. With these suggestions, you can keep your calorie consumption in check and the entire family's health in great shape.
Apples
If you can't manage an entire apple to snack on for the day, at least one half of a red apple will still keep the doctor away, says Dr. Robert DeMaria, a globally renowned natural health physician.
"Red apples are great for digestion, promoting liver function and an ample source of antioxidants, minerals and fiber," says DeMaria. "If individuals suffer from high LDL cholesterol, the pectin found in the fruit can decrease the number while reducing the risk of arteries hardening, heart attacks and strokes."
Beets
Try this tasty treat to satisfy your mid-day hunger. "Just one-third cup of beets everyday can lower cholesterol by 40% with calories almost too low to account for," says DeMaria. A one-half cup of beets only boasts 37 calories.
"Beets are also a great source of Vitamin C, potassium and iron with cancer-fighting antioxidant beta-carotenes and fiber," says DeMaria.
Carrots
For a crunchy snack to get you through the day, prepare a plate of chopped carrots for you and the kids. "The excellent source of antioxidant agents will protect against cancer and cardiovascular disease, improve skin and vision while fighting lung and pancreas cancer," says DeMaria. "Carrots really have benefits too good to pass up, as they also reduce blood cholesterol level, relieve constipation and other colon disorders while boosting immune systems."
Carrots are also a solid source of eye candy, known for aiding vision.
Cheese and Veggies
What kid doesn't enjoy peeling apart a strand of string cheese? Instead of playing with their food, your children will likely devour this tasty snack that has less than 100 calories. When a craving kicks in, snack on a smorgasbord of string cheese and cherry tomatoes. According to Allie Tabish, registered dietitian with the Western Dairy Association, one string cheese not only provides a serving of dairy, but also important vitamins and minerals, eight grams of protein and only 40 calories.
"Top two or three low-sodium crackers with cheese and cherry tomatoes for a healthy snack that includes three food groups," says Tabish.
Fun Veggie Dips
Not all dips are no-nos when it comes to maintaining a healthy lifestyle. According to Tabish, a cucumber veggie dip that combines diced cucumbers, low fat plain yogurt, mint and a pinch of salt and pepper only has 100 calories.
"Dip fiber and vitamin rich vegetables, sliced bell peppers, broccoli, carrots or a few crackers into this cucumber dip for a healthy snack," she says. "Low fat plain yogurt is a perfect base, providing essential nutrients including calcium needed for strong bones and teeth for all ages."
Fruit Smoothies
Want to satisfy your sweet tooth in a flash? Break out the blender and whip up a fruit smoothie for a snack. Simply blend fruit, low-fat yogurt and ice for an afternoon delight.
"Blending one cup of fresh or frozen fruit to a half cup yogurt provides natural energy for less than 100 calories," says Tabish. "Try a berry smoothie for added antioxidants."
Muffin Bites
Reducing your serving size of your favorite dishes can help put healthy snacks in your mouth without increasing your daily calorie intake. "Preparing mini-meals in muffin tins is an easy way to plan for snacking all week," says Tabish. "Make a batch of Greek pizza muffins or mini-quiches with white Swiss cheese."
Including multiple food groups, such as grain, fruit, vegetable, protein and dairy in each recipe helps to include more nutrients in a snack that fills you up and is easy to pack, says Tabish.
Yogurt Mini-Bowls
For a sweet treat with less than 100 calories, combine one-third cup blueberries with one-fourth cup plain Greek yogurt. "Blueberries are high in antioxidants called anthocyanins, and low on the glycemic index scale, which means they don't mess with your blood sugar regulation," says Danielle Hart, holistic nutrition consultant and the editor in chief of ENJI Daily, a wellness magazine.
"Greek yogurt offers protein and, assuming you choose one with live cultures, a little bit of probiotics," says Hart.
Posted in
Uncategorized
|
Leave a comment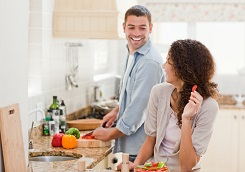 After a full day of caring for children as a nanny or working in the corporate world and tending to your kids' needs when you return home, a night out with your significant other may be just what you need.
Date night doesn't have to be an expensive endeavor, though. There are many options to rekindle your passion, re-connect with your loved one and spend some quality time together without breaking the bank.
The Importance of Date Nights
Whether you are a busy working parent who is also juggling household responsibilities and children or a nanny working with little ones by day and attending classes or studying by night, it is easy to lose sight of the connection you have with your significant other when you are overwhelmed with responsibilities.
Not only do you deserve a break, but the two of you need a chance to connect and enjoy each other's company – away from the pressures and demands of everyday life.
According to Dr. John Grohl, psychotherapist and founder of PsychCentral, many couples fall into what is known as the "relationship routine" when responsibilities and obligations take priority. "Once a relationship has been established and you're past the 'falling in love' stage, most people move fairly quickly into the routine stage," he says. "Before you know it, one year turns to four, and you've spent a good part of your life with someone without ever really considering many core issues, such as compatibility, personality match, temperament, family background, sense of humor, income (or income potential), life goals, etc."
One surefire way to kick the routine and get to know the core issues you both care about is to get creative with regular date nights, or – even better – date nights on a dime.
Date Night Ideas
It may seem like a stretch to splurge on date nights with your loved one when you're keeping an eye on your wallet; however, dating each other again does not have to create a financial hardship.
Just as you may clip coupons or sign up for online discounts, scout the web for date night freebies. From movie theater tickets to buy one get one free dinner entrees at your favorite restaurants, you can save money while enjoying some quality time with your honey.
Try surprising your significant other with romantic and fun journeys, such as:
Learning to Dance: You don't have to pay hundreds of dollars for private dance lessons. Just jump in, literally, and hit the latest club to show off your dance moves. If your partner doesn't know how to dance, utilize the dance floor to learn from others. The best part is that you will be learning together.
Getting Pumped Up: If you and your spouse or partner have trouble finding time to squeeze in workouts and time together, why not combine the two? Plan a date night at the gym and spot each other while lifting weights, run alongside one another on the treadmills and catch up on each other's week while cycling side by side on stationary bikes.
Taking in a Show: A night at the theatre doesn't have to break the bank. Check out your community centers and local high schools and colleges for upcoming plays and musicals. These venues are often free or much more affordable compared to the Opera House.
Going to the Fair: There is nothing more romantic than a kiss at the top of the Ferris Wheel. Recreate tender moments by taking in a city or county fair. Without the kids in tow, you won't have to fork over your wallet for an unending amount of tickets and rides. You and your loved one can simply wander around, take in the scenery, grab a bite to eat and splurge on a ride of your choice together.
Making a Meal Together: Spruce up a perfect date night at home by combining your culinary talents and whipping up a meal together. Working side by side will give you the opportunity to engage with one another, feed each other samples as you cook and even wash the dishes together – a true partnership at work.
Taking a Road Trip: You don't have to travel thousands of miles to find something interesting to do together. Take a mini road trip to the next city or a scenic spot in your area. The drive alone will give the two of you a chance to hold hands and converse. Or, if you're inspired by music, turn on your favorite tunes for an impromptu sing along.
Regardless of the destination, just remember that a date night doesn't have to break the bank or cause unnecessary stress for the two of you. Keep it simple and enjoy the savings and the company of your significant other.
Posted in
Uncategorized
|
Leave a comment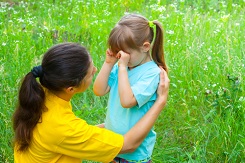 It is likely your child may act out or have an emotional outburst at some point, maybe even on a regular basis. However, many times, children do not even understand why they're feeling or reacting the way they are because they do not know the basics about feelings.
As a parent or nanny, it's important to educate your children about how feelings operate and how we can control our actions. Allowing your child to express himself and learn that feelings are a natural part of life can ultimately help minimize the emotional outbursts or tantrums that occur.
Feelings: A Learned Skill Over Time
Even though your child will not remember his younger years, his emotional regulation actually began as an infant when he began discovering nurturing relationships. "Through repeated interactions with caregivers, babies learn that their distress can be tolerated and contained," says Jeanette Sawyer Cohen, a licensed clinical psychologist and child development counselor in New York City.
"Babies internalize the quality of their earliest relationships and, over time, learn to self-soothe as a way to manage their own distress," says Sawyer Cohen. "Emotion regulation is an aspect of healthy social-emotional development."
Babies learn about feelings and emotions when primary caregivers provide emotional stability. This stability is achieved by attuning to the child's cues and responding to an infant's cries.
Once a child enters the toddler and preschool years, his life is surrounded by socialization. He then learns how to channel his feelings in socially appropriate ways, says Sawyer Cohen. "Children at this age need parents, teachers and other involved adults to give them words for their big feelings," she says. "As children develop expressive language skills, they are better able to tell us what they feel rather than show us with their behavior."
Limit setting and redirecting, when needed, can go hand-in-hand with labeling feelings, says Sawyer Cohen. Provide your child with the phrases he or she needs to express those feelings. For example, you can say, "I can see you're angry, but it's not OK to push." Or, as a child begins to pull toys off a shelf, parents or nannies can say, "I can see you want to be really messy right now. Let's build a big block tower and crash it down."
These phrases give the child the consistent message that the feeling itself is OK while the behavior may or not be, says Sawyer Cohen.
Beyond frustrations and emotions tied to play, children often experience strong feelings when faced with separation. "Separation is often on the minds of young children," says Sawyer Cohen. "Help them cope by giving voice to their experience."
Carefully worded phrases to validate feelings and redirect a child's energy can help him or her cope, such as "I can see you're really missing daddy right now. Did you know he's thinking about you, too? Let's draw a picture to show him when he gets home."
Games and picture books also help children understand and recognize how feelings work. In the early years, you can teach children about feelings with simple picture books. "Young children begin to ask 'what' questions before 'how' or 'why,'" says Sawyer Cohen. "School-age children can be taught to identify not only facial expressions (the 'what') but also how it feels to be sad or mad in the body."
For children with language skills, it is important to speak their language. "They might not relate to adult terms like 'loss' or 'anxiety,' but may talk instead of 'the missing feeling' or a 'nervous tummy,'" says Sawyer Cohen.
Even many kindergartners are able to describe the physiological aspects of emotions, such as changes in heart rate and breathing. Therefore, children can be taught to notice the intensity of their feelings on a scale of 1 to 10 or by coloring a feelings thermometer, says Sawyer Cohen. It is also helpful for them to know that they can feel more than one feeling at a time.
Regardless of how you choose to teach your child about feelings – through books, games or discussions, for example – the key is to make sure that you give them the opportunity to experience their feelings naturally and resist the urge to scold them for expressing how they feel. "Learning to identify and express emotions is a key aspect of social-emotional development, which paves the way for successful relationships and academic learning," says Sawyer Cohen.
Posted in
Uncategorized
|
Leave a comment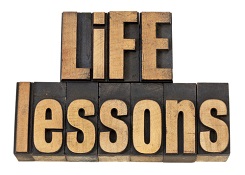 Before you send your kids off into the world on their own, there's a lot you probably want to teach them. In an effort to help you identify the important things your kids should learn, we've compiled a list of 100 life lessons to teach them, from learning to show others respect to being able to communicate effectively and everything in between.
Be Respectful
While showing others respect may not seem to be a lesson that many kids learn these days, there's still time to teach the younger generations how to be courteous and polite. However, we, as parents, have to take the first step toward making this a reality by teaching kids how to act appropriately. To make being respectful commonplace again, check out these 10 life lessons to teach your children.
How to Cook
When your child goes off to college he may be in a dorm where food is provided, or he may have an apartment where he will need to know how to cook. While eating out for every meal is certainly an option, it's also one that quickly gets expensive. Help your child learn to thrive on his own by teaching him these 10 cooking related life lessons.
Laundry Tips and Tricks
Unfortunately, doing laundry is a fact of life for most people. For this reason, it's important to teach your kids how to wash and dry their own clothes. Kids as young as two can put dirty clothes in the hamper, preschool aged kids can sort their clothes by color and older elementary school kids can start doing laundry. While there will be failures from time to time as they learn their way around the laundry room, failing is just a step in the learning process. Here are 10 life lessons related to laundry.
Housekeeping Skills
Mom isn't going to be around to pick up after the kids forever, so it's important that kids learn different housekeeping skills. All of these skills can be taught while the child is still at home by having him help you out around the house.
Money Matters
Knowing how to handle money can make a huge difference in how comfortable your child's life is. If your child never learns to save, he may end up struggling with debt his whole life. There are money managing tips that you can teach very young children, but if you've missed that window it's never too late to start. Take a look at these 10 money-related life lessons.
How to Self-Regulate Emotions
Most self-regulation of emotions happens in early childhood. Kids and teens can sometimes get overwhelmed with emotion and not know how to cope with it, resorting to anger to express how they're feeling. These 10 life lessons regarding handling your emotions can be vital to the happiness of your child.
Handling Stress
Stress is an unavoidable part of life and something that every person experiences. The key is to figure out how to cope with that stress. Do you let it take over your life and become more and more agitated?  Or do you have a way to cope with stress that allows you to use it for motivation? These 10 life lessons will help kids learn to deal with stress in a healthy way.
Interpersonal Communication
Learning to communicate well with others, both in work and in play, is a crucial life skill. There are different ways to communicate, and you can get ahead of the game by understanding how to communicate with different people. For example, at work you may find that some people like to communicate through e-mail and just want an outline or the results of a project, while others may want to meet face-to-face and hear about all the details. The sooner you can learn how people prefer to communicate the better off you'll be. Interpersonal conversation involves every part of you, from the way you are standing to the expression on your face to the tone of your voice. Apply these 10 life lessons to master the art of communication.
The Value of Hard Work
Teaching your child the value of hard work can be difficult. Many people start when the child is young by making him responsible for doing chores. But even if your child is a teenager, there are still ways to instill a good work ethic. Take a look at these 10 life lessons and see if you can teach some of them to your child.
Smart Habits to Have
Habits take time to develop, and the sooner you can help your kids develop smart habits the better off they will be. Some habits are part of general hygiene, like brushing teeth, while others are health related, like eating right and exercising. Some habits will just make life more enjoyable, like time management and keeping a clean house. Use these 10 life lessons to help your child develop smart habits.
Posted in
Uncategorized
|
Leave a comment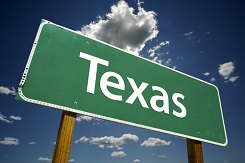 Planning a trip to the great state of Texas? Make sure you plan to stay a while, because everything is bigger in Texas – including the list of family attractions! Check out this list of 100 sites to see in Texas, broken down by 10 cities throughout the state. Whether you are heading to North, South, East or West Texas, this list should have you covered. From museums and gardens to indoor skydiving and zip lining, you can enjoy a variety of attractions on your next trip to the Lone Star State; take a look at these sites and get ready to plan your next vacation.
Dallas
There's plenty to do and see when you visit Dallas, from cultural experiences like the Perot Museum to the food and events of the State Fair at Fair Park. For experiences that satisfy kids and adults alike, try shopping and playing at the Galleria Mall or grabbing a cupcake at Sprinkles. Check out these 10 blogs for more sights to see when you visit Dallas, Texas.
Austin
Austin is both the state capital of Texas and home to the University of Texas. The locals live by the mantra 'Keep Austin Weird,' so you will notice a lot of unique art pieces around town. To experience one of Austin's favorite events, head to the Congress Street Bridge at dusk, where you can watch the bats fly out each evening in their hunt for dinner. You can stay cool by checking out some of the many caverns in the Austin area or by taking a ride on a duck, which is a vehicle that used to be used by the military and is meant to go on both land and water. Take a look at these 10 places that you can visit in Austin.
San Antonio
Toward the middle of the state you will come to San Antonio, a city with a variety of attractions. You'll have no problem finding things to do here, and can easily spend a week or longer visiting this historical city. San Antonio is known for the River Walk, which is continually growing. If you don't want to walk, catch a ride on one of the many boats that ride up and down the River Walk all day. Tickets for the boat ride are inexpensive and the perfect way to see the River Walk from the river side. You can also head to Sea World to meet the famous whale Shamu and all of his friends. Check out these 10 attractions and see where else you may want to visit.
Houston
If you are heading south, be sure to take in all of the sights that Houston has to offer. Houston is a sprawling city, so allow enough time to reach your destination – it will most likely take you longer to get where you are going than you might think. Be sure to visit NASA Space Center, where you can look at the perfectly preserved historic mission control. You can even sit in the very seats that foreign dignitaries sat in during the moon landing. Plan to spend the day, because there is a lot to see and do. Check out these 10 attractions on your next visit to the city.
Ft. Worth
When you think of Texas, your thoughts may turn to cattle, cowboys and rodeos. If you'd like to experience those things, you may want to visit Ft. Worth. The Ft. Worth stock yards host a rodeo every weekend and move cattle twice a day. After you visit the stock yards, head over to the Ft. Worth Zoo, which boasts a national ranking among zoos. And if you just want to check out somewhere really cool, go to the Bureau of Engraving and Printing, one of only two places in the country that prints money. For more attractions in Ft. Worth, read through these 10 blog entries.
Galveston
Looking for a beach holiday? Texas has that too! Galveston Island is located on the Gulf of Mexico and is home to many beaches. Take a horseback ride on the beach or teach the kids how to fish. Walk around the area and check out the historic buildings and tree sculptures. Want to take a break from the salt water? Head to the Schlitterbahn Indoor Water Park and stay out of the sun for a while. For more places to visit when you come to Galveston, read these 10 blogs.
Corpus Christi
Another popular beach vacation spot, Corpus Christi and Padre Island offer a completely different feel from Galveston. You'll find many different water sports, like surfing, wind sailing, kite surfing, kayaking, sail boating and more, when you visit Corpus. Enjoy calm waters in the bay on one side of the city or surf on the other side. Don't feel like you have to spend your whole trip at the beach, though; there are many other things to do and see in Corpus Christi, and you can find some of them in this list of 10 attractions.
Lubbock
This west Texas city has a population of almost 300,000 people. Lubbock is known for cotton growing and is home to both Texas Tech University and Lubbock Christian University. You'll also find a lot of farmland in this northwestern part of the state. With several universities calling Lubbock home, there are plenty of things to see and do in town. Take a look at this list of 10 attractions.
San Angelo
This central Texas town is full of small town appeal. The city is on the edge of the Chihuahuan Desert, but there are also three lakes in the area. One of the lakes is the Nasworthy, where the drag boat races take place. San Angelo is also home to a non-profit ballet company that gives performances throughout the year. Take a look at these 10 attractions that can be enjoyed in San Angelo.
Arlington
Home to the newly built Cowboy stadium, Arlington has many sites to see. The Ranger Ballpark is in Arlington as well, so if you visit during baseball season you can see the Rangers play and take a tour of the Cowboy stadium. If amusement parks are a family favorite, there are several to visit in Arlington. These 10 entertainment destinations should keep you busy during your visit.
Posted in
Uncategorized
|
Leave a comment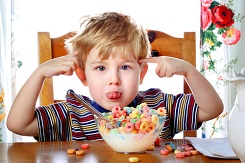 Your child is constantly moving, fidgeting, chatting your ear off for hours on end and having trouble focusing on tasks: What do you do? Is it possible he or she has attention deficit hyperactivity disorder, also known as ADHD?
According to the National Institute of Mental Health, ADHD often begins between the ages of 3- and 6-years old. Unfortunately, though, many cases are often misdiagnosed, resulting in improper or a lack of treatment.
In order to provide your child with the best care, it's important to know the ins and outs of ADHD, including the symptoms, diagnosis and treatments available. This will allow you and a professional counselor or physician to determine the best course of action if your child does, in fact, have ADHD.
Three Types of ADHD
According to the U.S. Food and Drug Administration, research suggests that the number of children diagnosed with ADHD is increasing each year. In addition, boys are more than twice as likely to be diagnosed with ADHD than girls.
If you think your child may have ADHD, it's important to understand the symptoms associated with each type. ADHD affects children in many different ways. In fact, the three types of the disorder determined by the U.S. Food and Drug Administration recognize the differences that exist in children with ADHD.
Inattentive: In this case, children often have trouble focusing, following instructions and finishing tasks.
Hyperactive-Impulsive: Children with hyperactive-impulsive ADHD are constantly on the go and in motion while talking excessively and interrupting others.
Combined: Children with combined ADHD exhibit symptoms of both inattentive and hyperactive-impulsive.
According to Dr. Mark Ritter, child psychiatrist and ADHD specialist at the FDA, parents are not always aware of their child's ADHD until a person outside of the family or a teacher brings it to their attention. "An educator may see that a child is fidgety, has problems focusing, blurts out answers and they have to spend an inordinate amount of time trying to keep the child still and focus the child's attention," says Ritter.
The Diagnosis
According to Ritter, a test to determine if a child has ADHD does not exist. A diagnosis is determined after a health care professional compares a child's pattern of behavior, established by the American Psychiatric Association, with input from the child, the parents, the nanny and educators who have observed the child.
The criteria as established by the American Psychiatric Association are as follows:
Inattentive: The child 16 and under must exhibit six or more symptoms of inattention for at least six months while also showing an inappropriate developmental level.
Often fails to give close attention to details or makes careless mistakes in schoolwork, at work, or with other activities.
Often has trouble holding attention on tasks or play activities.
Often does not seem to listen when spoken to directly.
Often does not follow through on instructions and fails to finish schoolwork, chores, or duties in the workplace (e.g., loses focus, side-tracked).
Often has trouble organizing tasks and activities.
Often avoids, dislikes, or is reluctant to do tasks that require mental effort over a long period of time (such as schoolwork or homework).
Often loses things necessary for tasks and activities (e.g. school materials, pencils, books, tools, wallets, keys, paperwork, eyeglasses, mobile telephones).
Is often easily distracted
Is often forgetful in daily activities.
Hyperactive-Impulsive: The child 16 and under must exhibit six or more symptoms of inattention for at least six months while also showing an inappropriate developmental level.
Often fidgets with or taps hands or feet, or squirms in seat.
Often leaves seat in situations when remaining seated is expected.
Often runs about or climbs in situations where it is not appropriate (adolescents or adults may be limited to feeling restless).
Often is unable to play or take part in leisure activities quietly.
Often is "on the go" acting as if "driven by a motor".
Often talks excessively.
Often blurts out an answer before a question has been completed.
Often has trouble waiting his/her turn.
Often interrupts or intrudes on others (e.g., butts into conversations or games)
In addition, according to the Center for Disease Control and Prevention, the following conditions must be met
Several inattentive or hyperactive-impulsive symptoms were present before age 12 years.
Several symptoms are present in two or more settings, (e.g., at home, school or work; with friends or relatives; in other activities).
There is clear evidence that the symptoms interfere with or reduce the quality of social, school, or work functioning.
The symptoms do not happen only during the course of schizophrenia or another psychotic disorder. The symptoms are not better explained by another mental disorder (e.g. Mood Disorder, Anxiety Disorder, Dissociative Disorder, or a Personality Disorder).
If you suspect that your child may be suffering from ADHD, Ritter recommends making an appointment with your pediatrician for an overall check of your child's health to rule out any other contributors to inattention.
Posted in
Uncategorized
|
Leave a comment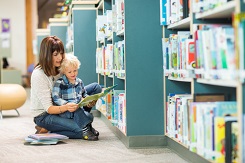 There's no need to succumb to high priced activity centers when you need to entertain the kids. Instead, bring them to one of Houston's Public Libraries to expand their love of reading (and expand your bag of tricks for what to do on an inclement day!). Far more than just a few shelves of books to borrow, today's libraries offer interactive programs, tech-fun for little ones and opportunities to connect with other parents and caregivers.
Here are a few can't miss ideas of how to borrow a little free entertainment at the library:
Tumble Book Library
Tumble Book Library is the Houston Public Library's eBook resource. Their home page leads kids with reading devices or who want to read online to their favorite books based on book type, videos, language lessons, puzzles and games.
Stretch Your Imagination
You might not think 'library' when you think Yoga, but your local branch could be a great place to get your ohm on. Some locations offer Baby, Toddler and Family yoga classes that caregivers can attend with their charges.
Get Your Gamer
The library can be a haven for kids who have slipped out of their 'reading' phase. Afterschool and weekend game sessions  offer kids a chance to play both board games and video games, Lego "Block Parties", Wii, PlayStation and X-Box. Kids of all ages are encouraged to attend. This can be a great way to motivate older siblings to head to the library while you pick up a few things or bring the little one to story time.
Unique Presentations and Performances
Offering more than just circle story time, the Houston Public Library System also brings in outside performance groups and entertainers to delight young visitors. Visits with Santa and His Reindeer, Short Plays and Musicals, Multicultural Story Times (with games, arts and crafts themed to foreign countries), Bring Your Teddy &PJs Bedtime Story Time and more can be found on the Events Calendar.
A Fine Exhibit of Childhood Development Resources
Located within the Children's Museum of Houston, the Parent Resource Library is the first of its kind in the country. They have resources on everything from discipline to ADHD, learning disabilities to asthma, all on waist-high shelves and up. The lower shelves house kids educational toys, books and imagination starters. This center welcomes kids to lounge and play while their caregivers get the lowdown on how best to address their developing needs. Materials are available in both English and Spanish and the resources are available for check out to all Power Card holders (Houston Public Library's new library card) from Harris County or any of the five contiguous counties.  The library is even open late on Thursdays for those taking advantage of the museum's 5-8pm Thursday Free Family Night.
Many of Houston's Public Libraries are home to educational, fun and affordable (oftentimes even free!) child-centered programming. While each branch has its own events calendar, here are some of the offerings you'll find at branches around the city:
6 months to Four Years
Baby Time: An interactive story time featuring books, songs and fingerplays with playtime afterward. Depending on the branch, there are sessions for babies from six to 18 months and sessions for infants to 12 months who are not yet walking.
Preschooler Story Time: This features stories and songs for children ages 3-5 years old and their caregivers. Parents or caregivers must accompany the child.
Tune Time: Listen to music and sing songs with other kids at the library during Tune Time. You can choose from the toddler session for children ages 18 months-3 years, or preschool sessions for children ages 3-5 years.
Five and Up
Tune Time: Listen to music and sing songs with other kids at the library who are in the 5-8 age range.
Story Time: Bring kids to listen to a story, with reading advice for children and parents. There are sessions for kids ages 5-8 and 8-12.
Family Story Time: This session offers stories, songs, fingerplays, and activities for Moms, Dads, caregivers and children of all ages. Caregivers are encouraged to fully participate with their charges for the optimum benefit.
Bilingual Programs for Kids
Bilingual Playgroup: A multi-sensory approach to early literacy using stories, songs and activities for babies, toddlers, preschoolers and their caretakers.
HOLA: Interactive story time for toddlers ages 3-5 and their parents.
Para los Niños: Parents are provided with books and activities to increase their ability to help their children learn. The program emphasizes the development of motor skills and early literacy through story time, games and activities for young children. This group caters to kids ages 4-8.
Big fun doesn't always require a big budget. Be a frequent visitor at your local Houston library for fun-filled edutainment! Just be sure to check out the website for local library hours and event times.
Posted in
Uncategorized
|
Leave a comment
← Older posts
Newer posts →