How to Find a Qualified Babysitter While On Vacation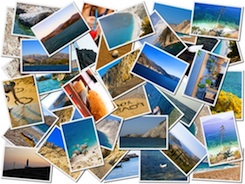 Family vacations provide a much-needed change of scenery for parents and kids alike. The new surroundings stimulate the senses, and if you're fortunate to choose the right spot, they can sooth the nerves as well. Even so, there will most likely be things that you would like to do without the kids tagging along. There may also be things that the kids would like to do but you would rather avoid at all costs. You can enjoy your time alone or with your spouse when you find a qualified babysitter while on vacation.
Don't Miss the Forest for the Trees
If you have a nanny, consider offering extra pay for accompanying the family on vacation. In some instances this is part of the contract but in other situations, it may not apply. If vacations aren't covered by your existing work agreement, ask if the nanny is willing to come with you to help with the kids. It's entirely possible to miss the childcare forest for the trees as you search frantically for vacation childcare while your nanny's right in front of you.
Network With Friends and Family
If your vacation spot is near friends or relatives, enlist their help in finding a high-quality local babysitter. You'll still want to make sure that the sitter is qualified by checking references and inquiring about her CPR and first aid certification, though. Just because someone is recommended by people you know doesn't mean that she's been checked to your specifications, so make sure that you don't neglect simple inquiries. Unless you personally know the babysitter, this is still a stranger to you and your children so you need to get and check references.
Ask Hotel Services and Your Concierge for a Recommendation
Due to liability issues, some resorts and hotels no longer offer childcare services. However, there are some that may offer them or your concierge might maintain a list for just such an occasion. It never hurts to ask. As with other childcare services, check references and reviews and scope out the environment before you leave your child there. Make sure it is a safe and welcoming place. Some places offer evening babysitting. Call ahead to ask questions, determine availability and ask to speak directly to a childcare worker to get a feel for what they have to offer. If your hotel does not offer any services on-site, they may still be able to help by providing you with a list of contacts that other parents have used in the past. Inquire as to whether the list contains highly reputable sitters or services, and if there are references available. There may be some recommendations that previous patrons have made concerning outstanding sitters.
Enlist the Help of a Nanny Agency
There are many nanny agencies that also provide qualified babysitters or temporary services to parents visiting their area of service. Contact agencies in your vacation area early, preferably before you actually leave for your trip, to make the necessary arrangements. Be sure to contact a reputable agency by looking for one that has professional affiliations such as International Nanny Association, or the Association of Premier Nanny Agencies. Check the Better Business Bureau to see if there are any complaints against the agency, and make sure the agency does extensive background checks on their referrals.
Once you have adequately screened the agency and are satisfied with the results, then you can start screening the babysitter referrals. Even though you'll only be using their services on a temporary basis, you need to make sure that you and your children are comfortable with the person and that a level of trust is created right away. If there is any doubt in your mind whether the person is right for your kids, go on to the next candidate.
Contact the Local Girl Scout Chapters
Many Girl Scouts have gone through training to become qualified babysitters, including American Red Cross training as well as other workshops in childcare. Girl Scouts will come prepared with plenty of fun activities for the kids and local Girl Scouts will know something about the area and may be able to direct you to more kid friendly attractions. You will probably need to be responsible for transporting the girl to and from your destination, and you will want to meet her parents to give them any emergency information. Find out what the going rate for babysitting is in that area, and pay accordingly. Keep in mind that different places will vary on their rates and it's always better to pay more than less. Always remember to check references. It also wouldn't hurt for you to have some references of your own to show to parents just in case they ask.
Look for Drop-In Centers
Many vacation spots will have drop-in centers for you to use for temporary childcare services. Call ahead and find out all you can about the center. Check their website if they have one, and be sure to read any reviews available. If you are satisfied that a particular center can meet your needs, ask if you can register online or by fax so registration can be completed before your trip. Once you arrive at your vacation spot, as a precaution, stop by the care center unannounced to observe how things are handled on a day-to-day basis. Make sure that you are comfortable with the surroundings and that the staff is knowledgeable and friendly.
Finding childcare when you're away from home doesn't have to be a nightmare, especially if you tackle the situation before you trip is planned. With a bit of advance planning and foresight, your entire family can enjoy the vacation that's so urgently needed.
| 10 Secrets to Building Your Child's Self-Esteem →