The Official Blog for Houston Nannies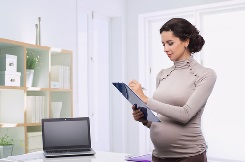 Pregnancy is an exciting time, but it can also be a confusing one, especially as you try to strike a balance between your job and all of the physical, mental and emotional changes you're going through. Achieving that balance can be difficult, but with these tips you can navigate your way through pregnancy and work with relative ease.
Keep safe snacks at your desk
Arguably one of the most difficult parts of pregnancy is the first trimester. Many women aren't yet ready to spill the news about their pregnancy to their employers or coworkers, but morning sickness (that often is more aptly "all day sickness") can tip off coworkers long before you actually break the news. To keep morning sickness at bay, keep bland snacks at your desk that you can snack on throughout the day. You can usually quell nausea with crackers and pretzels, and many women find that continual snacking helps relieve nausea.
Tell your employer
Before you break the news to your coworkers make sure to tell your employer, especially if you work in a small company. The last thing you want is for your employer to find out that you're pregnant through the work gossip grapevine instead of directly from you. Your employer is also likely to be a little more understanding about frequent trips to the bathroom and a slight decrease in productivity if you're up front and honest about your pregnancy and how your body is responding to it.
Be flexible
In today's fast-paced society, many women feel the need to keep up the same frenetic pace that they maintained pre-pregnancy. Sometimes, however, you need to just slow down a little bit. Don't be afraid to take a personal day if you're really struggling one morning and you're going to spend more time running back and forth to the bathroom than actually working. Try to juggle around your meetings if you know there's a certain time of the day that's particularly rough for you. Be flexible as your body adapts to pregnancy.
Learn when you need to say no
As much as you may want to, you're not going to be able to do everything. You're going to find you have less and less time outside of work to take on extra tasks as you prepare for the arrival of your baby. Learn when you need to say no instead of trying to take on extra projects even though you truly don't have the time to fully dedicate yourself to them. This is not the time to be continually stressed over projects that you didn't actually need to agree to do.
Listen to your body
Your body is going through a myriad of changes throughout your entire pregnancy. Listen to your body during this time! If you find yourself getting sleepy during the work day, take a short break and walk around. If you're getting dizzy because you haven't eaten enough, get a small snack. Hydrate throughout the day. Take mini mental breaks. Cut yourself some slack from time to time.
Find ways to stay comfortable throughout the day
As your body changes you're going to find that you're less and less comfortable throughout the day, especially if your job requires you to sit or stand a lot. Find ways to make yourself more comfortable. Ditch the four-inch heels in favor of flats, buy maternity clothes that fit instead of trying to squeeze into your pre-pregnancy pants, invest in a seat cushion – anything that can help increase your comfort levels while helping you continue to maintain your work professionalism will be well worth the investment.
Plan your doctor's appointments wisely
Doctor's appointments are an inevitable part of pregnancy. From regular appointments with your OB to different blood tests, you're going to find yourself in quite a few waiting rooms during the next nine months. Try to plan your appointments so that they fit into your work day, not detract from them. If possible, locate a doctor close to your workplace. Schedule appointments for early in the morning, after you leave work for the day or over your lunch break, and avoid scheduling them on days that you know are stacked with meetings or conference calls.
Review your company's maternity leave policy and plan accordingly
Every company is different when it comes to maternity leave. Depending on your company's policy, you could be looking at fully paid leave, unpaid leave, or something in between. You could have six weeks, or you could have 12. Since there is no hard rule regarding maternity leave, it's important to find out well in advance what your company's policy is so that you are able to plan accordingly.
Figure out what your work plan is post-pregnancy
Are you planning on going back to work full-time after you have your baby, or are you going to stay at home? Will your employer let you work part-time, or even remotely? There is no right or wrong answer for how you handle employment post-pregnancy, only what's right for you and your family. Once you do figure out what your post-pregnancy employment plans are, discuss them with your employer. Be up front about what you want to do, that way they have time to find a suitable replacement if you aren't't planning on coming back, or you can iron out the logistics of working from home, working part-time or easing back into full-time work.
Come up with a game plan for when you go on maternity leave
Before you leave the office to go on maternity leave you need to make sure that you have everything in order so that whoever is filling in for you knows exactly what to do. Tie up as many loose ends as possible, delegate work as needed and create detailed lists so that anyone is able to easily pick up where you've left off. This will not only make it easier for anyone filling in for you, it will also make it easier once you re-enter the workplace.
Start thinking about childcare
For many expecting moms, the thought of securing childcare is very stressful. Fortunately, it doesn't have to be. Start doing your research early, including evaluating your options and your budget, and you'll be well on your way to making the right childcare choice for your family. If you're considering a nanny, give yourself at least four weeks to conduct your nanny search.
It may seem overwhelming at first, but with a little planning you can find a healthy balance between taking care of work and taking care of you.
Posted in
Uncategorized
|
Leave a comment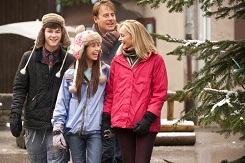 The temptations and treats of the holidays can have a significant impact on the entire family's waistline. From cookies and candies to large meals and sugar-filled punch, holiday celebrations often focus on food and encourage overeating.
According to Rania Batayneh, nutritionist and founder of Essential Nutrition For You, a nutrition consulting firm, the average person gains five to seven pounds over the holidays.
Don't let the joy of the season leave you feeling bloated and lacking energy while your children battle upset stomachs. Instead, practice mindful eating and utilize these tips to keep you eating healthy during the joyous season.
Eat Breakfast
Most people set themselves up for overeating by starving all day, says Batayneh. "We all know that this is not an effective strategy for many reasons and with all of the fattening and starchy carbs on the dinner table, you will likely feel the need to fill up on them because your body has been deprived all day."
Instead of waiting for the main course, fill up on veggies and fruits in the early morning hours so your appetite will not be in rare form when the holiday platters are set in front of you.
Get Your Workout In
When the holidays arrive, try not to slack on your daily workouts. Encourage the entire family to take a walk or run early in the morning to decrease your appetite and provide you with the energy to get through the day of celebrations. Think about taking a post-dinner walk, too, suggests Batayneh. "This can even happen after the meal and before dessert," she says.
Many gyms offer morning workouts or boot camps on holiday mornings to help you burn calories before the big meal.
Decrease Alcohol Intake
Between the stuffing, bread rolls and mashed potatoes, this meal is a carbohydrate-lovers dream, but not your waistlines, says Batayneh. Don't overdo it by adding too much carb-filled alcohol to the mix. "Limit the portions of the above foods to make room for your glass of wine and to keep your blood sugar more stable," she says.
Try opting for lower calorie non-alcoholic drinks or mixing sparkling water with wine for a wine spritzer to keep your figure in shape.
Limit Portions
Why is it that most holiday celebrations include large plates? Opt for a smaller plate to limit your portions. Portion size is key when diving into a holiday meal. You can still sample the best of the lean meats, veggies, potatoes and desserts, but you are less likely to over-indulge when you have smaller portions of each. Pay attention to your body, too, warns Batayneh. "If you feel full, put your fork down and enjoy the conversations," she says. "The good news is that you can always take leftovers home and enjoy them the next day."
Hydrate and Rest
To curb your appetite, stock up on water before the big meal. According to Dr. Elizabeth Lombardo, a clinical psychologist, physical therapist and author of A Happy You: Your Ultimate Prescription for Happiness, dehydration is often misinterpreted as hunger, and people end up eating more as a result.
Beyond dehydration, there are other factors that can encourage weight gain during the holidays. "Sleep deprivation and stress are two key variables often present during the holidays that put on weight," says Lombardo. Encourage the entire family to go to bed early the night before a big celebration and minimize the stressors that cause anxiety during the holidays.
Eat More
Although it may seem contradictory to eat more when you're trying to stay healthy, consuming smaller, regular meals can help you to eat less. Lombardo suggests eating healthy meals and snacks leading up to the big meal so you are not feeling starved when inhibitions are not as strong.
When you are regularly fueling your body with healthy greens and fresh fruits, the temptation to eat just one more cookie or slice of pie is drastically reduced. When divulging on sweets, Lombardo recommends mindful eating. "Eat it slowly and mindful, enjoying every morsel without feeling guilty," she says. "This will help you not feel deprived and actually enjoy it more."
Posted in
Uncategorized
|
Leave a comment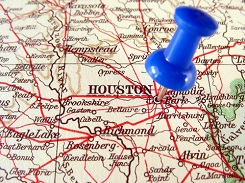 Houston, the country's fourth-largest city, is home to 2.2 million residents, many of whom are transplants. Drawn to what Travel & Leisure readers have deemed one of America's Favorite Cities, both new and well-established Houstonites enjoy a vibrant cultural scene and mild temperatures year-round that allow great outdoor opportunities for recreation and exploration of the many parks and scenic natural areas. If you're relocating to Houston, be sure to take advantage of the following city scenes.
Cuisine
From authentic taco trucks to the eateries of the 2013 James Beard Award-winning "Chefs of the Southwest", Hugo Ortega's Hugo's  and  Chris Shepherd's Underbelly, this big-city-with-a-small-town feel is a foodie's dream. Recently touted as having the most dynamic and diverse food and drink scene in the nation, the culinary greats have descended to Houston, taking their cuisine inspiration from the eclectic population. One local favorite that draws on the city's southern roots is barbecue – there's even a BBQ festival held in March.
Fortunately for those who like to explore local restaurants, Houston has also been named one of the top affordable places to visit in the country – meaning more bang for your buck to try out neighborhood favorites and an easy transition that won't break the bank while you wait for the moving truck 'kitchen' boxes to arrive.
Culture
This vibrant city is also a wonderland of variety. With residents speaking nearly 100 different languages, festivals celebrating the city's diversity abound. Houston Festa Italiana, Hindu holiday Holi, WorldFest, Houston's annual international film festival and the international Dance Salad Festival are just a few of the more popular events the city hosts.
Boasting "19 cultural powerhouses," the Museum District's offerings wow newcomers with a wealth of options within a few blocks stroll of each other. Four times a year, the district offers a block party helping newcomers experience the offerings. Of the 19 different museums, 11 are free every day and the other eight offer free times once a week or once a month.
Visitors' top pick, earning a recent 2013 Excellence Award and top spot of 153 local Houston attractions from Tripadvisor, is the Museum of Fine Arts. Baroque and Renaissance art, tribal art, a sculpture garden and a teaching wing where the local talent can be enjoyed are just a few of the highlights.
For the Kids
Houston isn't just a place for adults, though; there's plenty of fun for the kids as well. One visit to the Children's Museum of Houston will have them feeling like stars as they learn about urban living through interactive and hands-on exhibits like Power Play and Kidtropolis, which comes with a loaded ATM card filled with Kidtropolis dollars to go on a shopping spree, allows kids to take special art workshops or run city errands and deposit paychecks into a kids savings or checking account. 
The Houston Zoo and the Houston Museum of Natural Science's excellent paleontology exhibits, space-station model and six-story butterfly exhibit are also big hits with the little ones.
The city also created a wealth of outdoor spaces for picnics and playgrounds the whole family can enjoy. Hermann Park, which features outdoor pedalboats, is just a MetroRail away from the zoo, The Buddy Carruth Playground caters to kids of all ages and has waterspray details for hot days, the Miller Outdoor Theatre boasts free performances, and a catch-and-release fishing area and a miniature train ride for kids at McGovern Lake make for a fun afternoon on the water.
The Neighborhoods
Picking just the right part of Houston to settle in obviously is dependent on your personal priorities – fun nightlife, great schools, open spaces, easy downtown access – but one big determination to keep in mind is your daily commute, which can vary greatly with Houston traffic concerns.
Each neighborhood has its own flavor that the official visitors site for Houston can help you decipher, offering a description and handful of recommendations for each of the city's 18 main areas: Chinatown, Clear Lake/Bay Area Houston, Downtown, EaDo/East End, Galleria/Uptown, Galveston, Greenspoint/IAH, Houston Heights, Medical Center/Reliant Park, Memorial Park/Washington Corridor, Memorial/Energy Corridor, Midtown, Montrose, Museum District, River Oaks, Hobby Airport/Third-Ward, Upper Kirby/Greenway Plaza and West University/Rice Village.
Posted in
Uncategorized
|
Leave a comment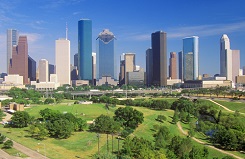 New to the Houston area or looking for some new and fresh local parenting ideas? We've put together a list of the 100 best resources for Houston-area families. From CPR training to the best places to have your child's birthday party, we've got you covered.
CPR/First Aid Training
Learning CPR and first aid basics can mean the difference between life and death, and every parent should be familiar with what to do in case of an emergency. There are many different venues in Houston that offer CPR and first aid training, making it easily accessible for most any parent to attend a class.
Childcare
Finding quality childcare is essential, but it can be a difficult task when you're not sure where to turn. While we're biased towards nanny care, we know that in-home childcare isn't the right choice for every family. Check out these resources to choose the best childcare for your family.
Shop for Children's Clothes and Toys
Looking for a bargain on designer duds for your kids? These retailers specialize in meeting the clothing and playtime needs of Houston area families.
Mommy and Me Classes
Looking for an activity that you can do with your child? Mommy and me classes are available to suit most every mom. From those who crave more exercise to those who want to explore the great outdoors together, you'll find something to fit your interests here.
Healthcare Options
Houston is full of qualified practitioners who can meet your family's healthcare needs. From emergency care to eye care, you can find a provider who can be part of your family's wellness team.
Museums and Other Outings
From educational museums to waterslide parks, Houston is home to a variety of family adventures. Whether you're looking to do something for the day or for a few hours, one of these kid-friendly parent approved outings will hit the mark.
Kid-Friendly Eats
Looking to feed the family and have someone else clean up the mess? Head out to one of these kid-friendly Houston eateries that encourage families to dine together.
Birthday Party Options
Not ready to have a bunch of kids over to your house for a birthday party? Host it somewhere else instead! Partying at one of these 10 venues is sure to make the birthday kid smile.
Area Libraries
From checking out books to attending story time, hitting the library is a free way to get more edutainment into your child's day. Check out these local libraries for books, classes and workshops.
Moms Groups
Looking to connect with other moms who can share your day to day joys and struggles? Mingle with moms and make connections with their pint-sized playmates in these Houston-area groups for moms.
Posted in
Uncategorized
|
Leave a comment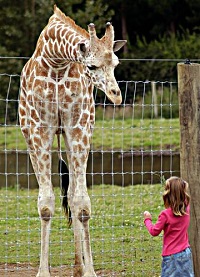 According to the 2010 census, Houston is the sixth largest city in the country and sprawls over a massive 8,778 square miles. To give a visual estimate, the city is roughly the same size as Massachusetts. The city of Houston was named after Sam Houston, who was both the first and third president of the republic of Texas and was instrumental in bringing Texas into the United States. Houston hosts a number of different amusement parks, museums and sporting venues, so you're sure to never run out of things to do or see during your time spent there. It's also a food lover's dream, and boasts over 11,000 restaurants that appeal to any and every culinary palate. These 70 blogs are packed with different kid-friendly destinations in Houston, ensuring you'll never be bored on a trip to the city.
Amusement Parks                                                               
No matter what the season, there is always something exciting going on at Houston's many amusement parks. The balmy climate allows for almost year round enjoyment of both indoor and outdoor venues, and you'll find attractions that appeal to everyone in the family. For more information on some of Houston's favorite amusement parks and entertainment locations, check out these 10 blog entries.
The Arts
Houston is known for its large theater district, and has eight performing arts groups in a 17-block area that is second only to New York City. The city also has its own resident company in the symphony, theater, opera and ballet. With such a large selection of performance arts you're sure to find some type of performance happening on any given night of the week. Houston also boasts art museums and galleries that have received critical acclaim, so if you and your family love the arts Houston is definitely the place to visit.
Museums
Houston is known for its wide array of museums that range from small-scale exhibits to massive collections. The Museum District hosts museums for everything from planes, trains and automobiles to offshore drilling rigs and more. Read through this list of 10 museums to see if any sound interesting to you and your family.
Public Parks
Houston is known for its consistently hot weather, and the city has a variety of kid-friendly parks that allow you to take advantage of the warmer climate. For hotter days, check out the parks that have splash pad areas. These 10 blogs cover some of the best public parks in Houston.
Educational Venues
There's no harm in learning something while on vacation, and you can combine fun and learning at these educational venues. The Houston Zoo hosts more than 1.8 million people each year and your kids will be able to watch and visit the 6,000 animals that call the Houston Zoo home. The NASA Space Center is an exciting attraction that the kids will love every bit as much as the adults. You'll even be able to sit in the same seats that kings and queens sat in to watch the first space launches and splash downs. These 10 blogs explore just a few of the many educational opportunities in Houston.
Run and Play
There are times when the kids just need to run around and get some energy out. These 10 venues are just the solution. Whether your kids like to rock climb, ride horses, ice skate or just jump around, you can find a place in Houston to do just that. If you like to shop, combine shopping with ice skating at the impressive stores in the Galleria. Want to visit somewhere peaceful for some fresh air? Check out the bird sanctuary. No matter what your tastes, you'll find something to do in the Houston area.
Sporting Venues
For the sports lover the Houston area is a mecca of huge stadiums and sports parks and hosts some of the nations' top sports names in the business. Whether you are looking for a pro match-up or just a minor league game, you should be able to find something in Houston. Many of these sports arenas also host top name celebrities when there aren't games going on, so you might even be able to take in a concert while you are in the Bayou City.
Posted in
Uncategorized
|
Leave a comment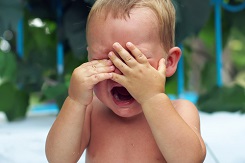 Your toddler is full of excitement and wonder, discovering the world at all times. But when things don't go his way, a meltdown is likely to ensue. Temper tantrums are a normal phase of toddlerhood, which is defined as 18 months to four years of age, says Dr. Fran Walfish, California-based psychotherapist and author of "The Self-Aware Parent: Resolving Conflict and Building a Better Bond with Your Child."
"He has many objectives to achieve during this crucial period of development and many parents do not know how to help their growing children reach these milestones," says Walfish.
As a parent, uncover the top 10 reasons your toddler may head toward meltdown mode and learn how to prevent them before they spin out of control.
Need for Independence: The goal of a toddler is to claim himself as a separate being from mommy and daddy, says Walfish. Therefore, when your child wants to claim his independence and is halted from doing tasks on his own, a meltdown often occurs. To avoid a fit of kicking and screaming, gradually begin to nurture your toddler's independence by letting him "help" with household tasks. Even if his shirt is on inside out and his bed sheets are drooping on the floor, allow him to be a "big boy" and try to show his independence.
Separation from Mommy and Daddy: Even though your toddler wants her independence, she still craves nurturing from her parents. When dropping her off at daycare or preschool, she may not want to let go of you for the day. Instead of giving into the pleas and cries, redirect your child by discussing the fun activities and games she will get to experience while driving to school. If you show your toddler that her day will be filled with friends, snacks and games, it's likely she may take off running and wave goodbye when it is time for the daily drop-off.
Lack of Sleep: Stopping meltdowns before they happen requires a deep understanding of the signs your child gives when he is about to blow, says Tara Kennedy-Kline, certified family parenting expert and author of "Stop Raising Einstein." "If your toddler pulls his ear or twirls her hair when she is tired, and you see them doing that but take them to the playground anyway, expect a meltdown," says Kennedy-Kline. Prevent a tantrum from your sleepy toddler by maintaining a consistent sleep and nap schedule. If your toddler tends to get tired late in the morning, avoid planning activities during that time. A well-rested toddler is less likely to breakdown in tears or throw a fit when you least expect it.
Hunger Pains: Just as your child needs plenty of rest, he also needs to keep a consistent feeding schedule. Even if your day is full of play dates and errands, keep a snack or two handy to avoid meltdowns triggered by hunger. Take note of signs such as a growling stomach or constant whining that indicate your child is ready to eat, says Kennedy-Kline.
Change in Schedule: Stick with a consistent schedule as much as possible, recommends Christina Steinorth, California-based psychotherapist and author of "Cue Cards for Life." "Schedules and routines can be very soothing because there are no surprises for a toddler," she says. Have regular bed, nap, meal and activity times to avoid triggering that oh-so terrifying tantrum.
Inability to Communicate: One of the most common reasons toddlers venture into meltdown mode is because they don't have the ability to express themselves verbally, says Steinorth. "Your toddler may be tired, hungry, thirsty or bored and simply not be able to say "Mom, I'm tired," she says. "In order to communicate his or her discomfort or dissatisfaction, your child will melt down." Find ways to help your child communicate through pictures, objects and facial expressions to not only avoid meltdowns but also improve his ability to express himself when frustrated.
Illness: As adults, when we are feeling down and out, the last thing we want is interaction with others and a full day of activities. Your child responds the same way. If she is not feeling her best or is struggling with a cold or virus, it's likely she is going to get cranky, prompting a toddler tantrum. Avoid these meltdowns by providing your child with the comfort she needs. This may entail cuddling on the couch with a blanket, making a trip to the doctor or resting together so she can regain her strength.
The "Forbidden" Object: No matter how much you child-proof your home, it's natural for your toddler to find a way to explore forbidden objects, such as electronics, remotes and breakables. When he has finally acquired the object he has worked so hard to grab, you can bet he is going to fight to keep it. For the sake of safety, it is necessary for parents to take away items that can cause their child harm; however, be aware that a meltdown is right around the corner when this happens. The key to preventing a fit of screams from your little one is to redirect his attention to a better, shinier object. Keep a stash of toys or books hidden so you can both "discover" them when he has to let go of a "forbidden" object.
Sharing: Remember how you felt when you received a new toy as a gift? Beyond the excitement you felt, you also probably viewed the toy as yours and yours alone. When toddlers are asked to share their treasured toys, it's a difficult task to watch another child take ownership of it, even if it's just for a short time. Prevent meltdowns when asking your child to share with others by playing a game of taking turns or swapping toys for a timed period. When your toddler knows that he will receive his toy back in a specified amount of time, his level of anxiety will decrease and the possibility of a meltdown slowly fades.
The Word "No:" Rejection is difficult at any age, but when a toddler hears the word "No," she doesn't have the language ability to reason or negotiate. Consider offering options to avoid a complete meltdown. Instead of responding with "no" when she asks for a toy in the store, remind her of all of the nice toys she has at home. "Would you like to play with your baby doll with mommy when we get home?" will likely yield a much more positive response from your little one than a sharp-toned "no," which dismisses her feelings.
Even though there is no surefire method of avoiding meltdowns at all times, according to Kennedy-Kline, it's important to recognize that toddler tantrums are a form of expression that will eventually fade as your child acquires the ability to handle conflict and frustration. "The best thing is to remain completely calm, and never engage in a fight or argument with an escalating child," she says.
Posted in
Uncategorized
|
Leave a comment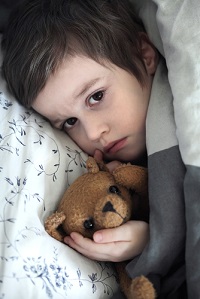 Families who are transitioning away from co-sleeping or even those who are new to dealing with a child who won't stay in his own bed after moving to a toddler bed that's easy to escape are no stranger to the challenge that is mastering the full night's sleep. There are as many reasons why kids won't stay in their beds as there are kids themselves, and as many motivations for coming to find a parent after waking abruptly as there are sleepless nights. Finding a method that works for your family may require a bit of trial and error, but with a bit of dedication, you'll find your child sleeping the night away in his own bed before you know it.
Find the Root of the Problem – The first step to getting your child to successfully spend the night in his own bed is to find out why he's having trouble doing so in the first place. Some kids will get out of bed at night because they're afraid of imaginary monsters, other because they're simply awakened by something and aren't able to self-soothe until they fall asleep again. To solve this particular problem, you're going to need to uncover the root of it and work around what you discover.
Start a New Routine – Allowing a bit of wiggle room in your child's bedroom routine can have a major impact on the success or failure of your ability to keep him in his bed at night, especially if he's getting up because he's having bad dreams or is afraid. Make room for a "monster check," take the time to work a bedtime story into the routine, or allow him to wind down a bit by starting the routine earlier and working towards the goal of getting in bed with less pressure.
Encourage Self-Soothing – If part of your child's established routine includes you spending time in his bed or in his room until he falls asleep, it may be time to rethink your strategy. After all, a child who's dependent upon you in order to get to sleep will naturally come searching for you when he wakes up and can't accomplish the task on his own. Start working on helping your child to fall asleep on his own and you may find that the bulk of your problem is already solved.
Keep Your Language Positive and Optimistic – When you talk to your child about staying in his bed, make sure that your language is upbeat and positive, rather than stern or overly authoritarian. Make spending a night in his bed sound like the major milestone it is, not something he must do because he's afraid he'll be punished or you'll be disappointed.
Work Gradually Towards Your Goal – You may not be sleeping in a child free bed the night you start working towards that goal. You may not even be there a week from starting your routine. It's important to keep the end game in mind, though, rather than focusing on immediate results. After all, you want a lasting solution, not one that's temporary.
Get Kids Involved in the Process – Giving your child a bit of ownership over the situation by letting him pick out new sheets, select a special animal to sleep with or even have a bit of say in his bed time can go a long way when you're trying to reach an understanding about sleep. Let your child know that you want him to be excited about this new chapter in his "big boy" life, and give him some control to reflect that status.
Make a Game of The Situation – If you set up a system of rewards for every successful night in bed or make each night seem like a fun, new challenge, you may find that you're having better results than if you're just trying to lay down the proverbial law to your struggling child.
Maintain Consistency – When little feet come padding into your room in the wee hours of the morning, it can be easier to just let it slide than to get out of bed and meet the challenge. Consistency is key, though, because you don't want to send mixed messages to your child. Just get up, lead him back to his bed and avoid engaging with him along the way. With consistent repetition, your child will learn that coming to your room is not a means of getting the results he had in mind.
Be Patient – It's not easy to keep your cool when you're sleep deprived and frustrated, but losing your patience and lashing out is a surefire way to inspire a setback. Make a concerted effort to be patient and understanding, rather than exasperated and angry.
Reward Successes, Don't Punish Setbacks – Instead of shaming your child or punishing him when he's struggling, make a point of rewarding his successful efforts. Understand that your child wants you to be proud of him, and wants to earn your approval, even though the change you're asking him to make is a big and sometimes scary one.
Posted in
Uncategorized
|
Leave a comment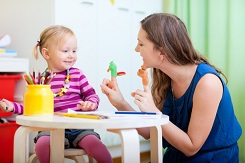 One of the most stressful parts of looking for a job is the financial hardship that often comes with being unemployed. Nannies who are on the hunt for a new job have the option to earn extra money while they search by babysitting or temp nannying. Taking on temp jobs brings in a steady stream of income while still allowing you time to interview for a full-time position. Here are some tips for successfully temping during your search. In fact, many nannies love it so much they keep it up even after they land a job.
Get your CPR/First Aid certification up to date. When you're looking for a full time job, you generally have four to six weeks from your hire date to get your certification up to date. When you're temping, it needs to be up to date before you go out on any jobs. You can usually attend a class any weekend at your neighborhood hospital, fire station or community center.
Create a resume just for temp work. The experience and skills you emphasize when trying to find temporary assignments are different than when you're looking for a full-time job. Review your current resume and tweak it so it's appealing to temp clients. Emphasize your varied babysitting experience and your ability to easily adjust to new situations, put both parents and kids at ease and work with a wide variety of ages and temperaments. With an up-to-date resume, your chances of landing a temp job greatly increases.
Register with online job sites. There are several online job sites that specialize in connecting babysitters with parents. You can use these sites to find parents looking for a one-time commitment or parents looking to lock into an ongoing arrangement. The parents may need a date night sitter, a backup provider for their sick or vacationing nanny, a hotel caregiver or just a nanny to care for the kids while Mom or Dad are at work or out running errands. Once you get a few clients under your belt, you can add reviews and recommendations that will boost the appeal of your profile. Creating and maintaining an online profile is an easy way to keep adding clients to your roster. A good sitter who actively searches for assignments on online sites can usually stay as busy as she wants.
Register with temp nanny agencies. Like online sites, temp agencies specialize in connecting nannies and parents. The big difference in using a temp agency is the agency does all the legwork for you. They find and screen the families, present your information to them and take the job information. This is another great way to stay busy. Often you'll make a little less working for a temp agency because the family must also pay the agency fees on top of the caregiver fees. But for many nannies, the time and energy you save by having the agency set up the jobs is well worth it.
Take out money for taxes. Even though your temp clients won't have to pay taxes on the money they pay you in most cases, you're still obligated to report and pay taxes on the money you earn. By saving an appropriate amount from each payment, you'll be prepared for your tax bill at the end of the year. Online calculators can help you determine how much you should save each week.
Collect reference letters as you go. References from current clients are one of the best ways to woo new clients. Once you've established a good working relationship with a parent, ask for a letter of reference that outlines how frequently you babysit, the ages of the children you care for, the things you are responsible for and the type of relationship you have with the children. Stories and examples are wonderful ways to showcase your personality, caregiving experience and unique skills.
Develop a temp agreement. If you're finding clients outside of a temp agency, you'll be responsible for setting rates and guidelines for your clients. Clearly detail your rates and any special circumstances that would make them change, such as a higher rate for multiple children or for children with special needs. Also, define your cancelation policy so parents will know what they'll owe you if they cancel or need to reschedule. Make your policies fair to parents while also providing financial protection for yourself. Give parents a copy of your policies before you take on your first job with them to avoid any miscommunications. You can make it available through your online profile or you can email it to the parents.
Temping is a great way to make money during your job search. With a little organization and planning, you don't have to go without a steady income while you look for your next full-time position.
Posted in
Uncategorized
|
Leave a comment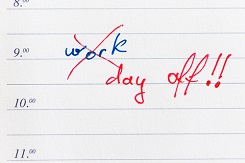 As a private, in-home childcare provider, you are an integral part of your employer's system that keeps their home running while they're away. You're entrusted with the responsibility of looking after the children in your employers' family, thus ensuring that they're able to maintain their own careers in order to provide for the household. This makes reliability and punctuality a must. Even the busiest employers realize, however, that their nannies will need to take the occasional day off. For the nannies involved, finding a way of asking for that much-needed day off can be a tricky task. Before you despair, consider these five tips for successfully handling a request for a personal day.
Make Appointments Around Their Schedule – The vast majority of employers want a nanny that's in peak physical condition and great health, that way she's able to keep up with the demands of a busy, rambunctious child. If you're planning to ask for a day off in order to make a doctor's appointment, it may be more effective to first address your employers to determine what days would work best for them, then schedule the appointment accordingly. Your employers will be able to more easily accommodate for your absence, and you'll be more assured of getting the time you need with minimal hassle.
Be Direct – If your employers are so busy that they're likely to take issue with your need for a day off, it's a safe bet that they won't welcome you wasting their time with a long, drawn out request or beating around the bush. Whether you need a day off for personal or health reasons, you're more likely to score the day with the least amount of resistance or resentment if you're clear and direct. Let your employers know that you need the day off, rather than dropping passive-aggressive hints in the weeks leading up to your request and then calling in at the last minute when your employers don't pick up on them.
Send an Email – In today's fast-paced world, you may have more luck nailing your employers down to make your formal request for a day off if you send an email. Time for phone calls isn't always easy to find for the overscheduled businessperson, morning hand-offs can be a bit too hectic to properly frame a response and your employers may be too tired at the end of the work day to address the situation. By sending an email with the details of your request, you're giving yourself the chance to double- and triple-check your words for clarity and professionalism, as well as giving your employers the chance to consider that request and to respond to it at their convenience. When you accost them during their hectic morning rush or at the end of a rough day, your request for a day off can feel more like an ambush that they're pressured into dealing with on the spot. By giving them time to make the proper arrangements and determine their own availability, you're more likely to avoid irritation and frustration resulting from another demand placed on an exhausted, drained parent.
Give Plenty of Notice – Approaching your employers with a request for a day off without sufficient notice puts them on the spot and creates a stressful, pressure-cooker of a situation for an already harried parent to deal with in short order. Avoiding this stress can be as simple as making your request as early as possible so that your employers have ample time to make alternate childcare arrangements and to address the situation accordingly. You may even be more likely to get the time that you're requesting if you're not putting them on the spot with a last-minute request, as it can seem easier to simply decline a formal request for time off that's submitted at the last minute and deal with the fallout than to make hasty, on-the-fly adjustments to accommodate one that's delayed until the eleventh hour.
Keep Requests to a Minimum – While you can't help an illness or the occasional family emergency, it's important to realize that employers tend to be far more willing to go out of their way to fulfill a request for time off when they're few and far between. Making a habit of asking for days off at a moment's notice or establishing a pattern of unreliability can make your employers think twice about whether or not you're the right fit for their family, as well as less apt to make special arrangements when your requests come at frequent intervals. Avoid frivolous or excessive requests, and make sure that you're proving yourself to be a reliable, dependable asset to the family, rather than a fickle liability who regularly leaves them in the lurch.
If part of your compensation package includes paid time off or paid personal days, it's wise to make sure that you and your employer have a mutual understanding on how much notice is required to secure the time off. You may find that you have more luck with last-minute requests when you have a back-up provider you can suggest to provide coverage, that way they don't feel like you are leaving them stranded on short notice.
Posted in
Uncategorized
|
Leave a comment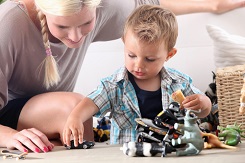 Most full-service nanny placement agencies now offer parents the option of helping them find a sitter to provide sick child care, hotel babysitting and temporary nanny services. In addition, online sites are filled with parents looking for babysitters and temporary nannies. For caregivers that are flexible and willing to take on new challenges, this can be a great additional source of income. Here are some tips for being a successful temp nanny.
Have a way to stay in touch with your agency or parents. Being available on short notice is a key component to being a temp nanny. Sometimes parents have lots of advance notice, but most times they need a temp because their child suddenly came down with a fever or their regular caregiver called in sick, so they need someone ASAP. The easiest way to stay connected is to have a smartphone where you can easily access texts and emails as well as calls. That way, however the agency or parent normally communicates, you'll be ready.
Give parents the information they need up front to be comfortable with you. If you're working with an agency, they will provide the parents with all the information they need. If you're working directly with parents, give them a portfolio with your resume, background check and reference letters. Knowing that you're a qualified and screened caregiver will help put them at ease and make them feel comfortable leaving their children with you.
Always collect the information you need about the child before the parent leaves. A parent hiring a temp nanny is often in a hurry. She's waiting for you to arrive so she can get to work, to school or wherever else she needs to be. No matter how much of a hurry she's in, make sure that you have complete information on the child before she leaves. Does he have any allergies? Is he on any medications? If he's sick, what have his symptoms been and what medications has he been given? Also, make sure you have complete emergency contact information. Of course you should always be able to immediately contact the parent if needed. You should also have the phone number of the pediatrician and the address of the nearest emergency room. Chances are you'll never need that information, but it's still important to have.
Have a bag full of tricks. There's nothing that puts a child at ease more than a nanny who comes with a bag full of coloring books, colors, puzzles, games and toys. Have a nanny bag that you keep stocked full of age appropriate toys and activities for the child you'll be caring for. It's fun for the child and it lets the parents know their child is in good hands. If you're a repeat caregiver, you'll find the child anxiously awaiting your arrival because she's excited to see what fun stuff you have in your bag for this visit.
Keep a log of your time with the child. Parents love to know what's happening with their child while they're gone. Record when, what and how much he ate, when he napped and for how long and the activities you did together. If the child is sick, record any symptoms and medicines you gave him. This is also the place where you can make any additional notes about things like delivers made or phone messages.
Brush up on your listening skills. Parents will be giving you a lot of information in a short amount of time. If you need to, make notes as you talk so you'll have accurate information to refer back to. Ask about the security system, the TV system, meal requirements, nap and bedtime routines, any special toys or loveys that the child can't do without, pets and other things that will make the time go by smoothly. You're not only in charge of the child, but also of the home. The more you know, the better you can do your job.
Don't be afraid to ask questions. If there's something you don't understand or that the family hasn't covered, simply ask. It's much better to ask smart questions and be prepared than to guess in silence and be unprepared. Some nannies are afraid that they'll appear incapable if they ask questions. Actually, the opposite is true. Questions about key issues show that you know what is important and that you're committed to doing a great job. If you need to, take notes so you'll have something to refer back to.
Being a temp nanny can be a great way to earn some extra income or even provide a full time income over the long haul. With a little effort, you can make it a great success!
Posted in
Uncategorized
|
Leave a comment
← Older posts
Newer posts →