10 Rules to Give Your First-Time Babysitter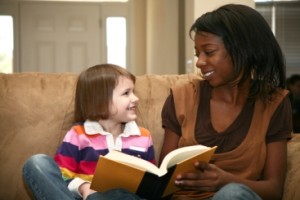 When your need for a babysitter is too sporadic to justify hiring a full-time nanny, it's not always easy to achieve consistency among your childcare providers. In neighborhoods with a low concentration of sitters and fierce competition among parents to secure the services of a few great babysitters each weekend, you may find that you're trying out new sitters more often than you're scheduling sessions with tried-and-true favorites. With each new sitter, you're forced to establish an entirely new groundwork of rules and guidelines, too. These are ten that you should be sure to discuss in depth before you leave your kids under the care of a new sitter for the first time.
No Visitors – While most older sitters will know better than to have visitors over when they're supposed to be babysitting, teen sitters may not always be so advanced when it comes to professionalism and child safety. Make sure that your new sitter understands that visitors are never allowed in your home when you're not there, no matter how much she trusts them or how well she knows them.
Keep Phone Use to a Minimum – Teens and adults alike these days are seemingly glued to their smartphones, which can pose a very real distraction risk. Let your sitter know that you'd prefer it if she kept phone use to a minimum, but be prepared to practice what you preach. You can't send a text every ten minutes asking for an update if you want her to stay off of her phone.
No Outings – Unless the sitter is very experienced, comes highly recommended and is a responsible adult, you should never let her take your children on an unsupervised outing. There are simply too many dangers at a park, shopping mall or playground that aren't present at home, and younger, less experienced sitters may not be equipped to handle them properly.
No Questionable Television or Movies – Little kids have big ears, and those ears always seem to be tuned in when something developmentally inappropriate is on television. Let your sitter know what the accepted guidelines are in your home regarding television and movies, and that she should not be watching television while the kids are otherwise occupied without supervision.
Don't Post or Tag Photos – Tech savvy teens aren't always so savvy about the world, and don't understand the risk that posting and tagging photos of your children online can pose. It's also wise to request that she not post status updates about babysitting for you, as it sends out a message for anyone to see that she and your children are alone in your home.
When In Doubt, Call for Help – Sitters, especially young ones, may be hesitant to call for help if they think it will make them seem less mature and responsible. Talk to your sitter about calling you or a trusted family member for help in the event of a minor emergency, and the dire importance of contacting the authorities in the event of a major one.
No Physical Discipline – Even if your parenting and disciplinary style allows for corporal punishment, it's not something that a relatively inexperienced young sitter should be doling out. You should make it clear to any sitter that there's no excuse for physical punishment, and that you will not tolerate such methods.
What to Do About Bath Time – Depending on the age of your kids, the age and experience level of your sitter and your own personal views, you may or may not want your babysitter to give your kids a bath. If she'll be putting the kids to bed and overseeing the nighttime rituals, you'll need to let her know where you stand on the issue and what your expectations are regarding pre-bedtime bathing.
Keep Play Gentle – You want a sitter that's active and engaging, but it doesn't take much for overzealous older kids to accidentally injure a little one during play. Talk about what is and is not appropriate regarding play with your kids, especially if you have kids with siblings who live to roughhouse.
Pay Attention – Most rules, like those forbidding visitors and excessive cell phone use, boil down to simply paying attention. With so many available distractions, it's not always easy for a young sitter to give your kids her undivided attention. Every parent knows, though, that it only takes a momentary distraction for a kid to get hurt or end up in trouble. Stressing the importance of watching your rambunctious brood carefully may get the point across, though.
← What to Include in a Summer Nanny Contract | How to be a Great Temp Nanny →