100 of the Best Resources for Houston Parents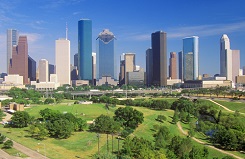 New to the Houston area or looking for some new and fresh local parenting ideas? We've put together a list of the 100 best resources for Houston-area families. From CPR training to the best places to have your child's birthday party, we've got you covered.
CPR/First Aid Training
Learning CPR and first aid basics can mean the difference between life and death, and every parent should be familiar with what to do in case of an emergency. There are many different venues in Houston that offer CPR and first aid training, making it easily accessible for most any parent to attend a class.
Childcare
Finding quality childcare is essential, but it can be a difficult task when you're not sure where to turn. While we're biased towards nanny care, we know that in-home childcare isn't the right choice for every family. Check out these resources to choose the best childcare for your family.
Shop for Children's Clothes and Toys
Looking for a bargain on designer duds for your kids? These retailers specialize in meeting the clothing and playtime needs of Houston area families.
Mommy and Me Classes
Looking for an activity that you can do with your child? Mommy and me classes are available to suit most every mom. From those who crave more exercise to those who want to explore the great outdoors together, you'll find something to fit your interests here.
Healthcare Options
Houston is full of qualified practitioners who can meet your family's healthcare needs. From emergency care to eye care, you can find a provider who can be part of your family's wellness team.
Museums and Other Outings
From educational museums to waterslide parks, Houston is home to a variety of family adventures. Whether you're looking to do something for the day or for a few hours, one of these kid-friendly parent approved outings will hit the mark.
Kid-Friendly Eats
Looking to feed the family and have someone else clean up the mess? Head out to one of these kid-friendly Houston eateries that encourage families to dine together.
Birthday Party Options
Not ready to have a bunch of kids over to your house for a birthday party? Host it somewhere else instead! Partying at one of these 10 venues is sure to make the birthday kid smile.
Area Libraries
From checking out books to attending story time, hitting the library is a free way to get more edutainment into your child's day. Check out these local libraries for books, classes and workshops.
Moms Groups
Looking to connect with other moms who can share your day to day joys and struggles? Mingle with moms and make connections with their pint-sized playmates in these Houston-area groups for moms.
← 70 Places to Take the Kids in Houston | What to Know When Relocating to Houston →